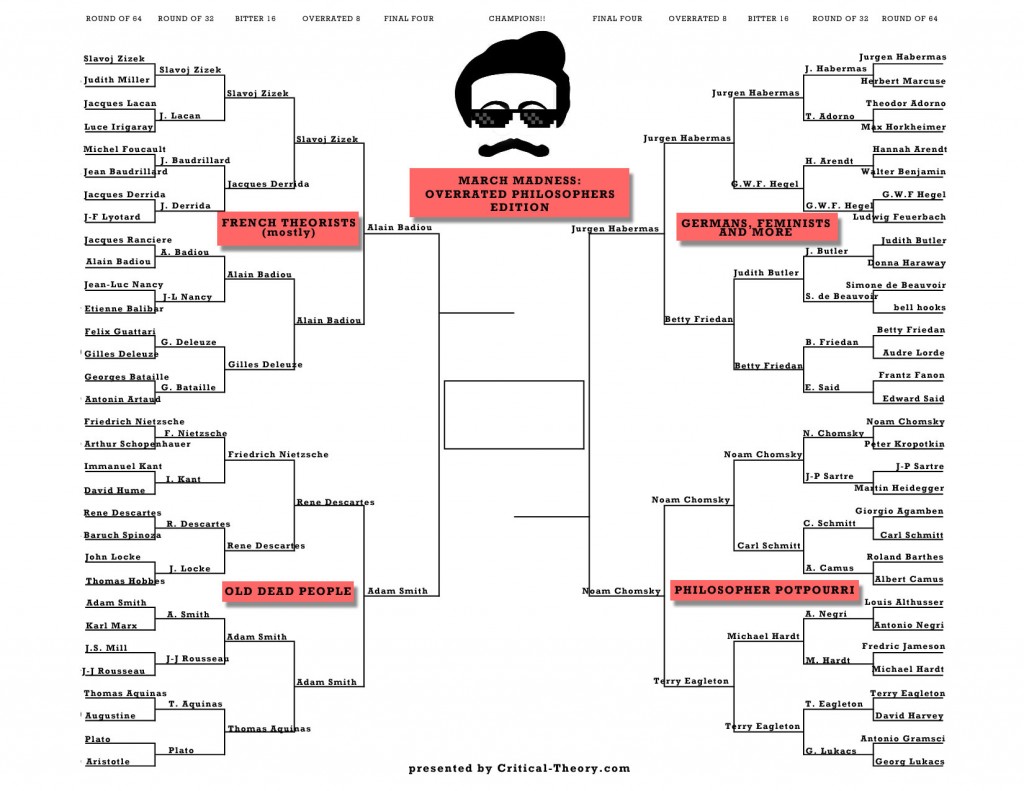 Update: See the championship here
In what is sure to go in the record books as a cruel act of divine intervention, Alain Badiou overcame a healthy lead by Slavoj Zizek in the Overrated 8 and beat him by a mere 16 votes. We have all, as a result, been robbed of a Chomsky vs. Zizek finals.
In the Final Four, we're left with the champion of overrated dead people – Adam Smith – up against Alain Badiou, the champion of overrated french theory. On the other side of the bracket, Noam Chomsky hits Jurgen Habermas.
What's your pick for the finals?