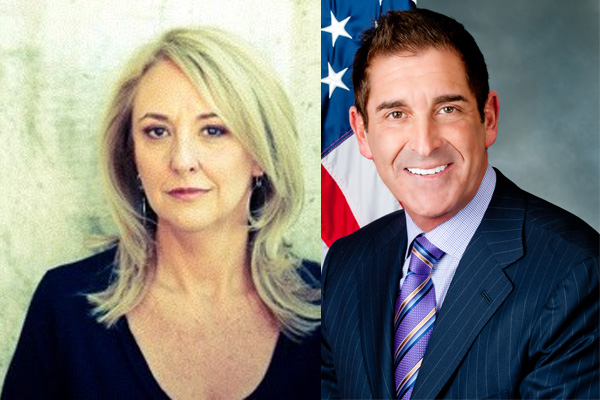 It's not every day that I agree with Michael Bloomberg. But when the former mayor of New York City declared "If you want to go to a university where the government decides what kinds of subjects are fit for discussion, I suggest you apply to a school in North Korea," I had a fleeting glimmer of respect for NYC's eternal fascist overlord.
Those comments, while nearly a year old, might have well have been uttered today. Bloomberg's statement was in response to calls from New York lawmakers to withdraw funding from Brooklyn College for inviting Judith Butler, a major proponent of boycotting certain Israeli institutions for their role in Palestinian occupation, to speak at the college back in February of 2013. Butler was raised Jewish, and has noted her upbringing heavily influences her work.
Now, after the American Studies Association announced their support for boycotting Israeli academic institutions, Israel supporters are coming out en mass to decry the ASA's decision.
New York State Senator Jeff Klein and Assemblyman Dov Hikind announced they plan introduce legislation to withhold funding from any public or private university is affiliated with the ASA.  In a joint statement. Klein and Hikind, oblivious to their own irony, claimed the ASA boycott "betrays the values of academic freedom that we hold dear."
While the resolution by the ASA has drawn fire from other academic institutions, even NYU spokesman John Beckman called bullshit on Klein and Hikind's legislation despite Beckman's own opposition to the Israeli boycott.
Although the bill was applauded for taking a stand on the issue, critics of the bill, including NYU's Prof. Duggan and NYU spokesman John Beckman, questioned its approach as an assault on freedoms. Beckman told the Daily News that while the university opposes the boycott, it views the Klein-Hikind bill as a potential attack on academic freedom, the newspaper reported.
Klein and Hikind, who called the boycott a "slap in the face to Jews," will propose that:
Under the legislation, schools would also be required to immediately suspend the use of any state resources in support of organizations like the ASA. The legislation would also prohibit employees of New York State's public universities from participating in conferences or activities sponsored by groups that participate in discriminatory boycotts like the ASA's. Under the legislation, schools could still join and support academic organization that boycott academic institutions located in countries listed under federal law as state sponsors of terrorism.
While critics like Klein and Hikind are quick to cry fowl over discrimination of Israelis, the boycott effects very few actual individuals. According to Inside Higher Ed, the ASA boycott prohibits the ASA from entering into "formal collaborations" with Israeli academic institutions and  only applies to "scholars who are expressly serving as representatives or ambassadors of those institutions (such as deans, rectors, presidents and others), or on behalf of the Israeli government."
Israeli scholars who do not fall into these categories are still free to work with the ASA and attend their events.
Lisa Duggan, the new president of the ASA, was not worried in an email sent to The Daily News. "My guess is that they will get nowhere, and would fail in the courts in any event."