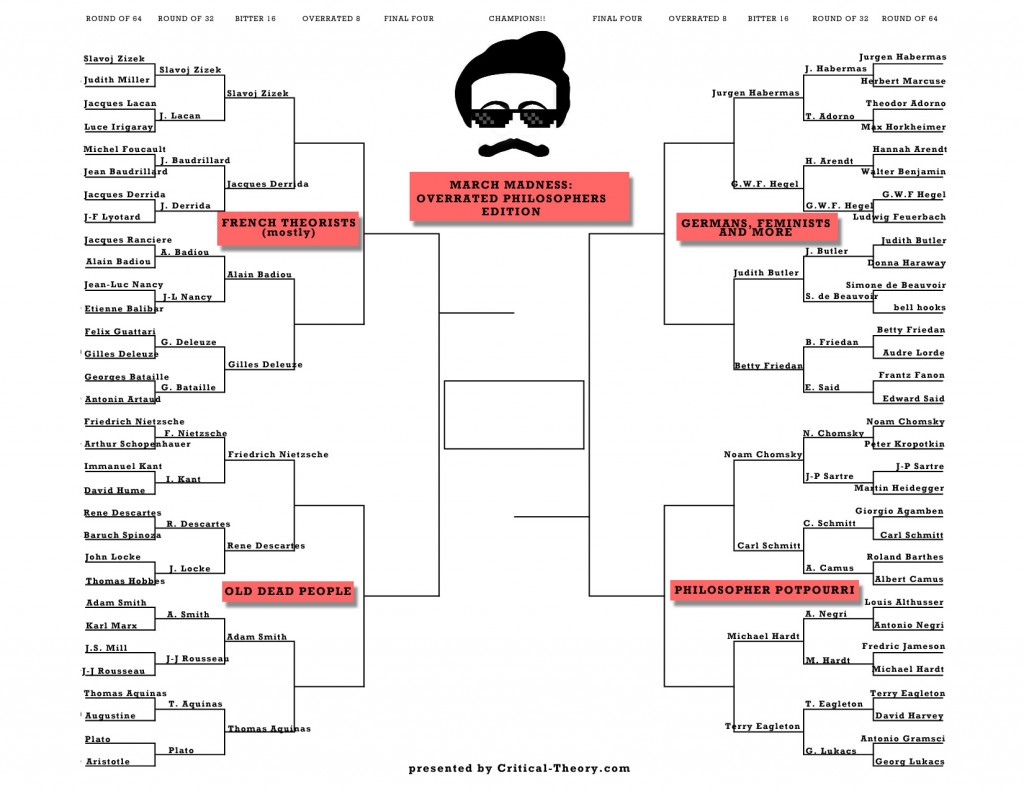 Update: See the next round, the Overrated 8, here
As the March Madness tournament of overrated philosophers continues, the 16 most overrated philosophers advance into the "Bitter 16." The previous round saw some close calls – Derrida beat Baudrillard by 19 out of 2,185 votes, Descartes beat Locke by 22 out of 2,328 votes.
This round has its own painful match ups. Crowd (hated) favorites Slavoj Zizek and Jacques Derrida go head-to-head, while critical theory hater Noam Chomsky goes against unrepentant Nazi Party member Carl Schmitt.
Vote below.