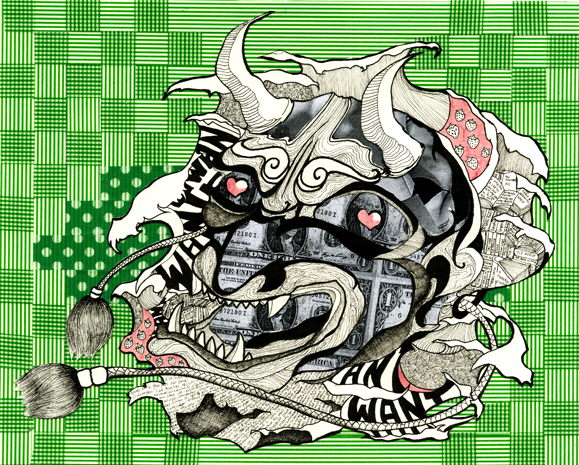 McKenzie Wark, professor of cultural studies at The New School and author of the recent "The Spectacle of Disintegration," is crowd-funding his latest project through Kickstarter.
Wark and artist Rachel Law are putting out an illustrated book that will only be available to those who "donate" five dollars or more to their Kickstart campaign. The project was set to fund at $3,500, which has already been surpassed by $1,000. The book is titled "W.A.N.T: Weaponized Adorables Negotiation Team," which is apparently some sort of tool to help us combat an onslaught of lolcats Weaponized Adorables. For the actual hardcover, you'll need to dish out $25, but can get a digital copy for only $5. For a cool $75 or more, you can get a laser-cut cherry wood compass to accompany the book.
The Kickstarter page features this promotional video, which is either an awesome homage to 90s culture jamming or fucking weird.
See all the perks of the Kickstarter at the WANT page.