The 'Internet as a medium' is a subject that is, in my opinion, under-theorized. (Please correct me, if I am wrong! Would love to hear what you guys consider to be the best theoretical work available on the Internet.) But, regardless of (what I perceive to be) a lack of rigorous theoretical positions on the Internet, what I see as ultimately beneficial is the capacity for users of the Internet to challenge and, in some cases, break the structures which have historically kept high-level academic work out of the hands of individuals without the cultural or literal capital to pay for  it.
Of course, I am referring (in part) to the open-access movement which has enabled a migration away from traditional subscription-based academic publishing (an estimated 17% of all research being published is now in open-access journals) in favor of research made freely available to anyone with an Internet connection. (Check out these free critical theory journals which we selected back in March.)
Now comes another problem. Most journals still have in mind an educated reader. It can be extremely hard, if not impossible, for a lay-person to jump right in to any journal and expect to understand a highly-specialized academic vocabulary. And open-access journals still do not solve the problem of accessing these introductory materials  which set the framework for an active and stimulating reading of scholarly articles.
Luckily, a number of professors have begun to post their lectures for free on the Internet. So now too you can say to your Ivy League friends (to quote "Good Will Hunting"), "You spent $150,000 dollars on an education you could have gotten for a $1.50 in late charges at the public library." But nowadays, even paying $1.50 is for chumps. In this list, I highlight some of the best critical theory and philosophy lectures freely available on the Internet and point to some other resources for the interested Will Hunting wanna-be. I am focusing here on introductory lectures. But no matter your level of theoretical education or understanding, consider giving some of these lectures a try; they are insightful, interesting, and definitely worth a listen!
#1 Manuel De Landa's Lectures at the European Graduate School
(Link) The European Graduate School (EGS) has a host of really fantastic theorists and philosophers including Giorgio Agamben, Alain Badiou, Jean Baudrillard, Judith Butler, Hélène Cixous, Simon Critchley, Bracha Ettinger, Michael Hardt, Jacques Rancière, Samuel Weber, Paul Virilio, Siegfried Zielinski, Slavoj Zizek and, believe it or not, many many more. Their YouTube channel has over 1,000 lectures posted, even including some by visiting lecturers such as Jacques Derrida, John Waters, and Donna Haraway. All lecturers teach in English, a huge plus for a mono-phone speaker like me. I have selected a lecture by Deleuzian philosopher, Manuel De Landa, to start this list off for his capacity to unfold (or 'make accessible') Deleuzian concepts for the lay-person. If you thought that you didn't like Deleuze or that he was just too hard to understand, think again. I linked my favorite lecture by him, but he has a lot of really interesting lectures on YouTube so make sure to check them out!
#2 Wes Cecil's 'Life and Philosophy…' Lectures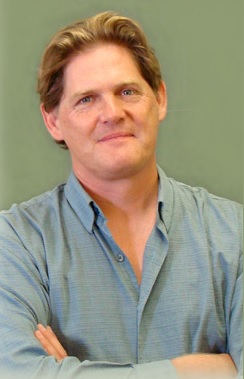 (Link) Wes Cecil is another favorite of mine when it comes to introductory philosophy courses. Cecil is a philosophy professor at Peninsula college and focuses on the biography and work of a different philosopher with each lecture. What I especially like about him is the fact that he treats major philosophers from many camps: analytic philosophy (Ludwig Wittgenstein and Bertrand Russell), pragmatism (William James), continental philosophy (Jacques Derrida, Karl Marx, and Friedrich Nietzsche), existentialism (Jean-Paul Sartre and Simone de Beuvoir), and even christian mysticism (Simone Weil). Cecil has a wonderful sense of humor and gives even the most seasoned theorist a new way of explaining the significance of these major philosophers to just about anyone. I thought of including Cecil's lectures here because of how many times I have quoted his Jacques Derrida lecture in attempting to explain Derrida's significance to linguistic philosophers. Trust me, these a great.
#3 Paul Fry's 'Theory of Literature' Lectures
(Link) Another series of lectures posted on YouTube. These are taken from Yale's English 300 course by the same title, taught by professor Paul Fry. Personally, I love survey courses and this 26 part survey will take you through a lot of lit theory very quickly. Paul Fry has a wonderful way of explaining even the most difficult schools of theory. The only thing about these lectures that can be a bit frustrating is that he often talks to his class about "the text you read" and doesn't specify which text he is referring to. A few educated guesses and inferences can usually clear this up though.
#4 Rick Roderick's 'Nietzsche and the Post-Modern Condition' Lectures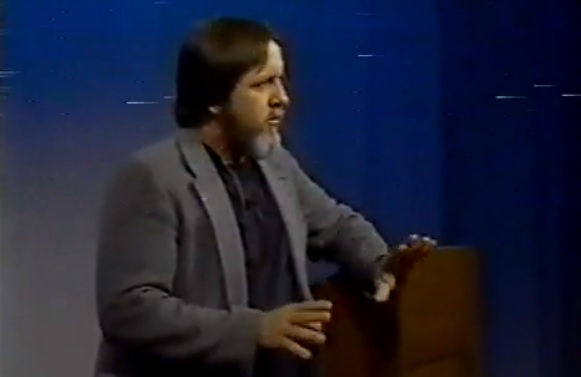 (Link) The lectures, filmed at Duke University in 1991, are, if nothing else, old. There is hokey background music, for example, that plays during the VHS distorted intros. And even some of Roderick's takes on the "qualitative shift" in media and communications that he sees as indicative of the 'Post-Modern Condition' screams of a pre-Internet era. That being said, his knowledge of Nietzsche's works are wonderful. Considering everyone from Foucault to Deleuze attempted to take up the mantle of a Nietzschean, these lectures are certainly worth the time. Not to mention, there is a lot more on his site than lectures about Nietzsche including lectures on Derrida, Habermas, Marcuse, Sartre, Heidegger, Kierkegaard, Ricoeur, and many others.
#5 David Harvey's 'Reading Marx's "Capital"' Lectures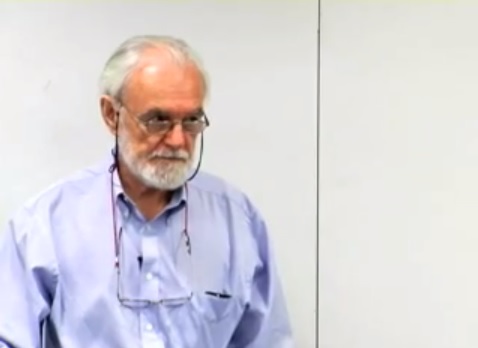 (Link) Karl Marx's "Capital" is an amazing work of theory, economics, and philosophy. And David Harvey is kinda the man. (Check out this much shorter video to get a tip-of-the-iceberg idea of some of Harvey's thinking.) I was first introduced to Harvey's work in a lit theory course and was astounded by his eclectic understanding of many subjects and his accessible writing style, two things which make reading "Capital Vol. 1 and 2" along with Harvey all the more interesting and fun. If you have ever been daunted by the massive size and theoretical scope of Marx's most-important work, then give these lectures a try because reading "Capital" is really worth it and Harvey has the penchant for blowing a few minds and making the text extremely relevant along the way.
Other Resources