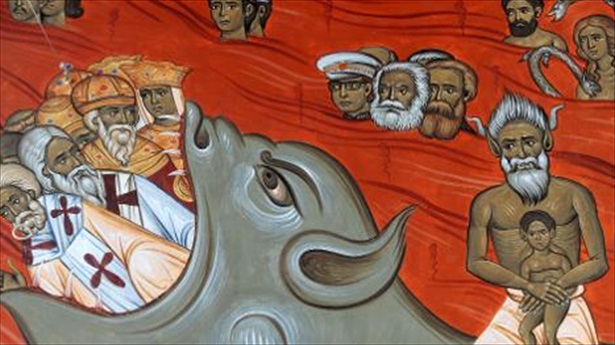 A church in Montenegro is causing a stir after commissioning a fresco that depicts Karl Marx, Friedrich Engels and Josip Tito burning in hell.
The newly built church in Montenegro's capital has already, according to the BBC, drawn criticism for its "lavish design."
One church leader, named only as Dragan, told the Agence France-Presse news agency that Marx, Engels and Tito "personify communist evil in the Balkans" and the artist should be "allowed the freedom to see things as he wishes".
The fresco painter remains anonymous. Many media outlets are reporting that some church-goers are disturbed by the political nature of the work, while others support it.