If you're an author or publisher with a forthcoming book, drop us a line at [email protected].
The Mystery of Evil: Benedict XVI and the End of Days
By Giorgio Agamben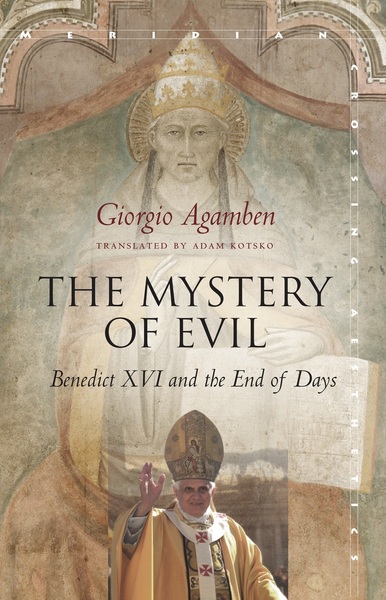 "In 2013, Benedict XVI became only the second pope in the history of the Catholic Church to resign from office. In this brief but illuminating study, Giorgio Agamben argues that Benedict's gesture, far from being solely a matter of internal ecclesiastical politics, is exemplary in an age when the question of legitimacy has been virtually left aside in favor of a narrow focus on legality. This reflection on the recent history of the Church opens out into an analysis of one of the earliest documents of Christianity: the Second Epistle to the Thessalonians, which stages a dramatic confrontation between the "man of lawlessness" and the enigmatic katechon, the power that holds back the end of days. In Agamben's hands, this infamously obscure passage reveals the theological dynamics of history that continue to inform Western culture to this day."
Buy it here.
October
By China Miéville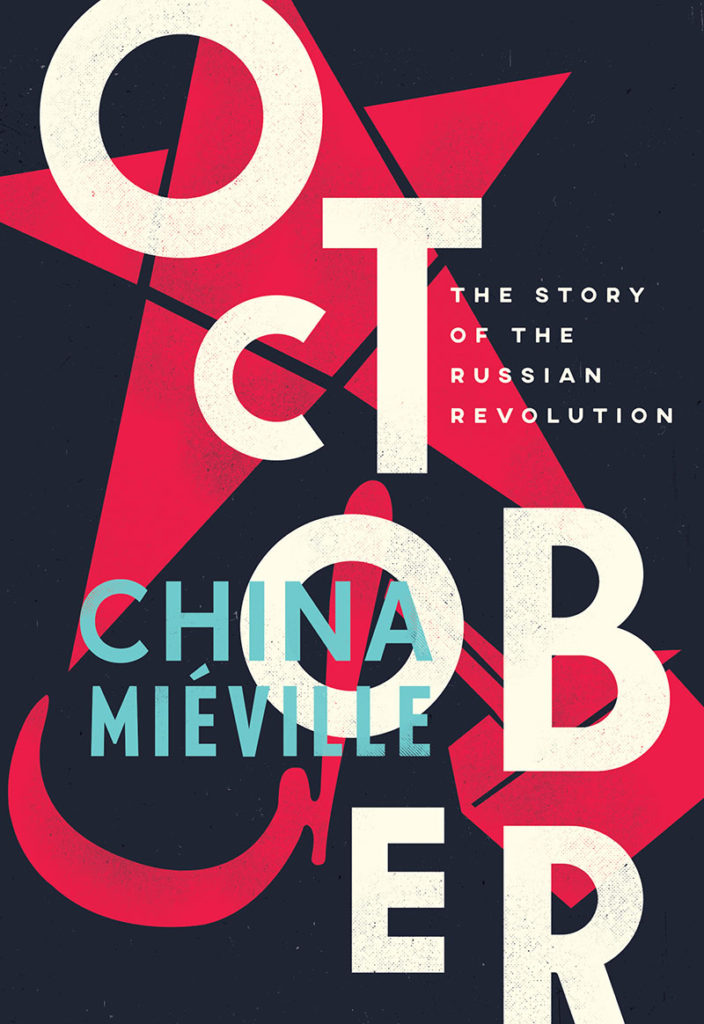 "On the centenary of the Russian Revolution, China Miéville tells the extraordinary story of this pivotal moment in history.
In February of 1917 Russia was a backwards, autocratic monarchy, mired in an unpopular war; by October, after not one but two revolutions, it had become the world's first workers' state, straining to be at the vanguard of global revolution. How did this unimaginable transformation take place?
In a panoramic sweep, stretching from St Petersburg and Moscow to the remotest villages of a sprawling empire, Miéville uncovers the catastrophes, intrigues and inspirations of 1917, in all their passion, drama and strangeness. Intervening in long-standing historical debates, but told with the reader new to the topic especially in mind, here is a breathtaking story of humanity at its greatest and most desperate; of a turning point for civilisation that still resonates loudly today."
Buy it here.
Derrida and Queer Theory
Edited by Christian Hite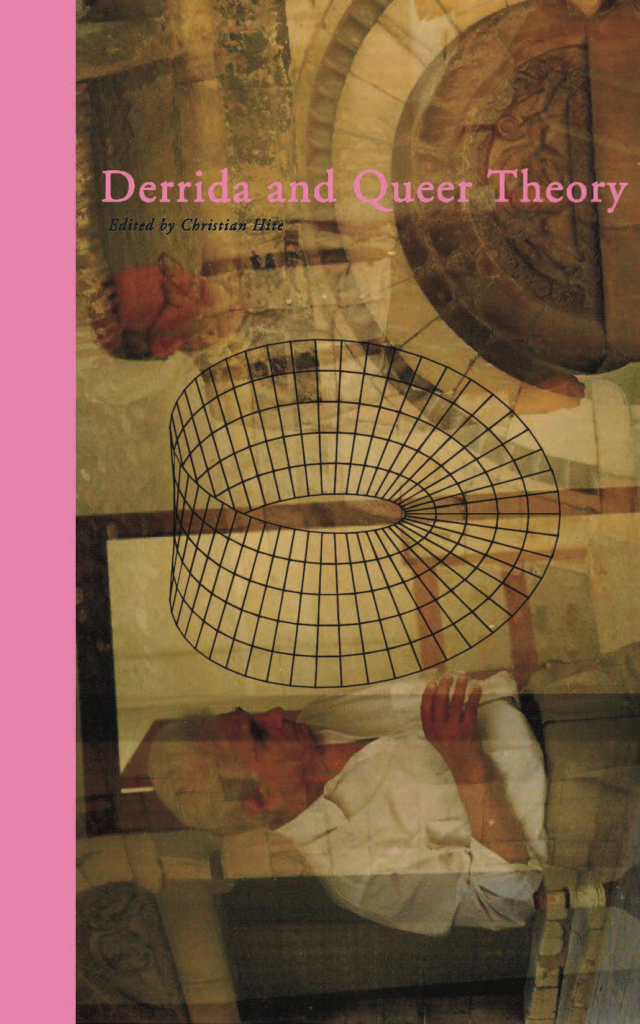 "Coming from behind (derrière)—how else to describe a volume called "Derrida and Queer Theory"? — as if arriving late to the party, or, indeed, after the party is already over. After all, we already have Deleuze and Queer Theory and, of course, Saint Foucault. And judging by Annamarie Jagose's Queer Theory: An Introduction, in which there is not a single mention of "Derrida" (or "deconstruction") — even in the sub-chapter titled "The Post-Structuralist Context of Queer" — one would think that Derrida was not only late to the party, but was never there at all.
This untimely volume, then, with wide-ranging essays from key thinkers in the field, addresses, among other things, what could be called the disavowed debt to "Derrida" in canonical "queer theory.""
Buy it here.
The Death Penalty, Volume II
By Jacques Derrida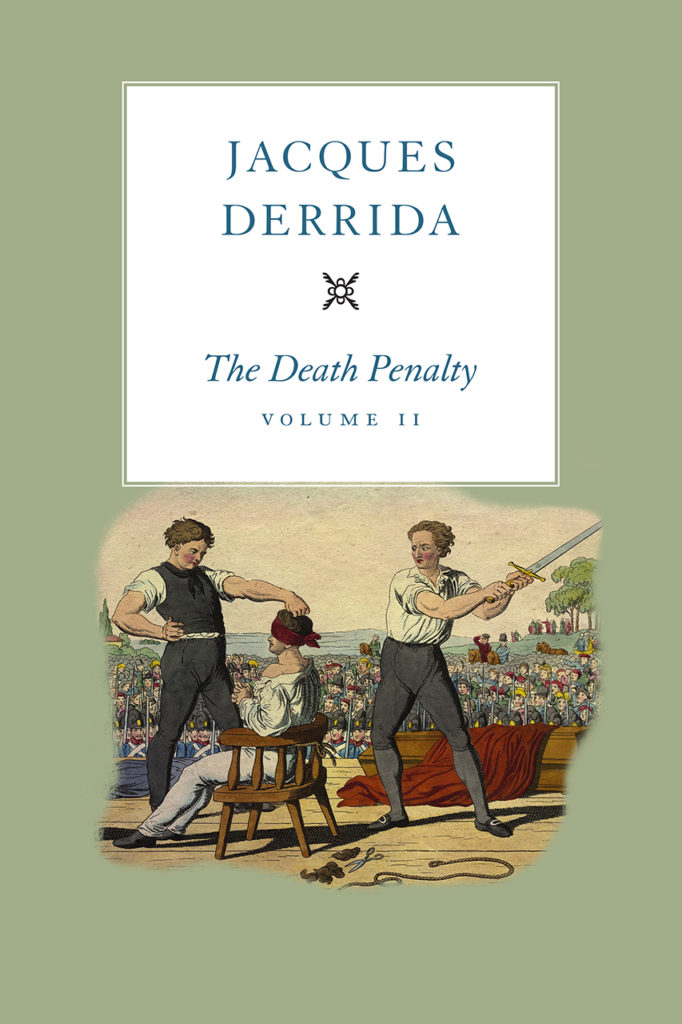 "In the first volume of his extraordinary analysis of the death penalty, Jacques Derrida began a journey toward an ambitious end: the first truly philosophical argument against the death penalty. Exploring an impressive breadth of thought, he traced a deeply entrenched logic throughout the whole of Western philosophy that has justified the state's right to take a life. He also marked literature as a crucial place where this logic has been most effectively challenged. In this second and final volume, Derrida builds on these analyses toward a definitive argument against capital punishment.
Of central importance in this second volume is Kant's explicit justification of the death penalty in the Metaphysics of Morals. Thoroughly deconstructing Kant's position—which holds the death penalty as exemplary of the eye-for-an-eye Talionic law—Derrida exposes numerous damning contradictions and exceptions. Keeping the current death penalty in the United States in view, he further explores the "anesthesial logic" he analyzed in volume one, addressing the themes of cruelty and pain through texts by Robespierre and Freud, reading Heidegger, and—in a fascinating, improvised final session—the nineteenth-century Spanish Catholic thinker Donoso Cortés. Ultimately, Derrida shows that the rationality of the death penalty as represented by Kant involves an imposition of knowledge and calculability on a fundamental condition of non-knowledge—that we don't otherwise know what or when our deaths will be. In this way, the death penalty acts out a phantasm of mastery over one's own death.
Derrida's thoughts arrive at a particular moment in history: when the death penalty in the United States is the closest it has ever been to abolition, and yet when the arguments on all sides are as confused as ever. His powerful analysis will prove to be a paramount contribution to this debate as well as a lasting entry in his celebrated oeuvre."
Buy it here.
The Work of Art in the Age of Deindustrialization
By Jasper Bernes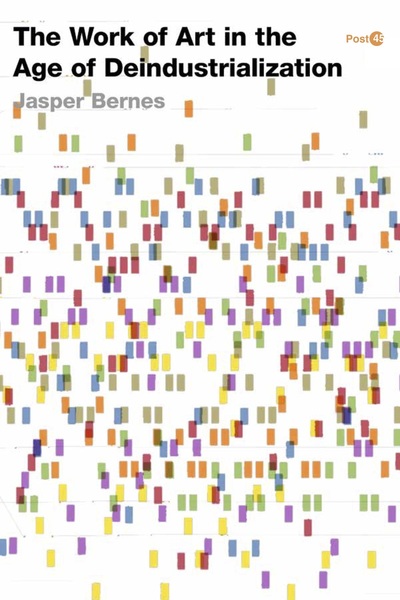 "A novel account of the relationship between postindustrial capitalism and postmodern culture, this book looks at American poetry and art of the last fifty years in light of the massive changes in people's working lives. Over the last few decades, we have seen the shift from an economy based on the production of goods to one based on the provision of services, the entry of large numbers of women into the workforce, and the emergence of new digital technologies that have transformed the way people work. The Work of Art in the Age of Deindustrialization argues that art and literature not only reflected the transformation of the workplace but anticipated and may have contributed to it as well, providing some of the terms through which resistance to labor was expressed. As firms continue to tout creativity and to reorganize in response to this resistance, they increasingly rely on models of labor that derive from values and ideas found in the experimental poetry and conceptual art of decades past."
Buy it here.
Love As Human Freedom
By Paul A. Kottman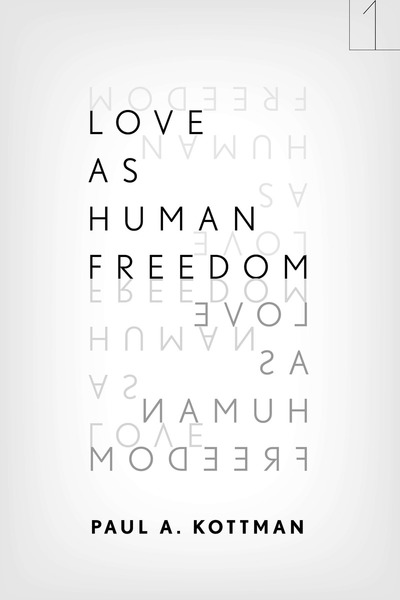 "Rather than see love as a natural form of affection, Love As Human Freedom sees love as a practice that changes over time through which new social realities are brought into being. Love brings about, and helps us to explain, immense social-historical shifts—from the rise of feminism and the emergence of bourgeois family life, to the struggles for abortion rights and birth control and the erosion of a gender-based division of labor. Drawing on Hegel, Paul A. Kottman argues that love generates and explains expanded possibilities for freely lived lives. Through keen interpretations of the best known philosophical and literary depictions of its topic—including Shakespeare, Plato, Nietzsche, Ovid, Flaubert, and Tolstoy—his book treats love as a fundamental way that we humans make sense of temporal change, especially the inevitability of death and the propagation of life."
Buy it here.
The H-Word
By Perry Anderson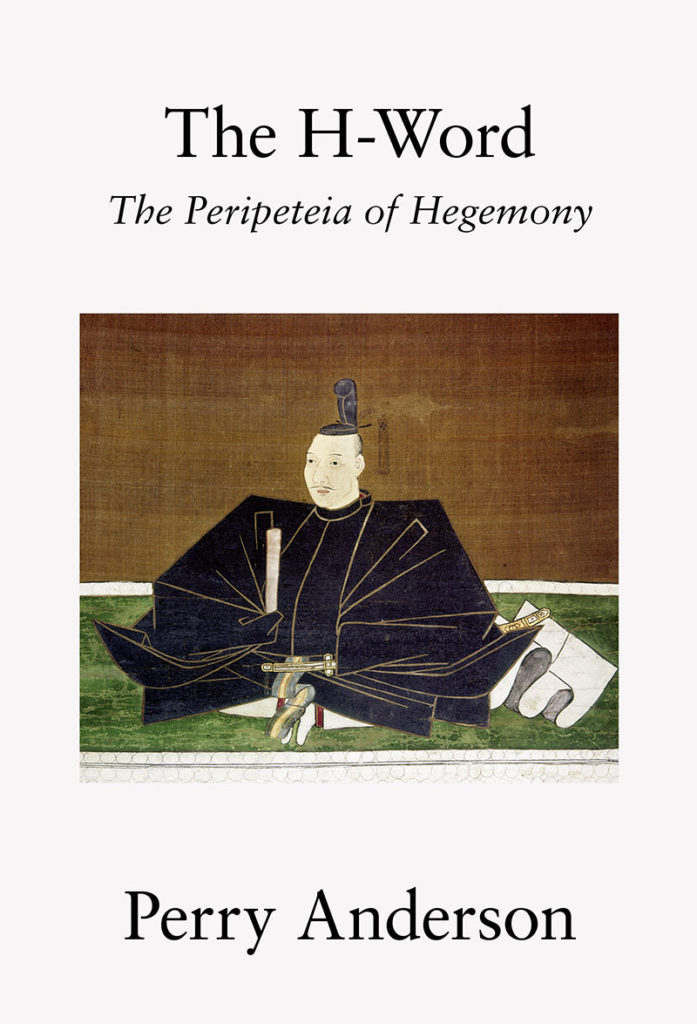 "Few terms are so widely used in the literature of international relations and political science, with so little agreement about their exact meaning, as hegemony.
In the first full historical study of its fortunes as a concept, Perry Anderson traces its emergence in Ancient Greece and its rediscovery during the upheavals of 1848–1849 in Germany. He then follows its checkered career in revolutionary Russia, fascist Italy, Cold War America, Gaullist France, Thatcher's Britain, post-colonial India, feudal Japan, Maoist China, eventually arriving at the world of Merkel and May, Bush and Obama.
The result is a surprising and fascinating expedition into global intellectual history, ending with reflections on the contemporary political landscape."
Buy it here.
General Intellects
By McKenzie Wark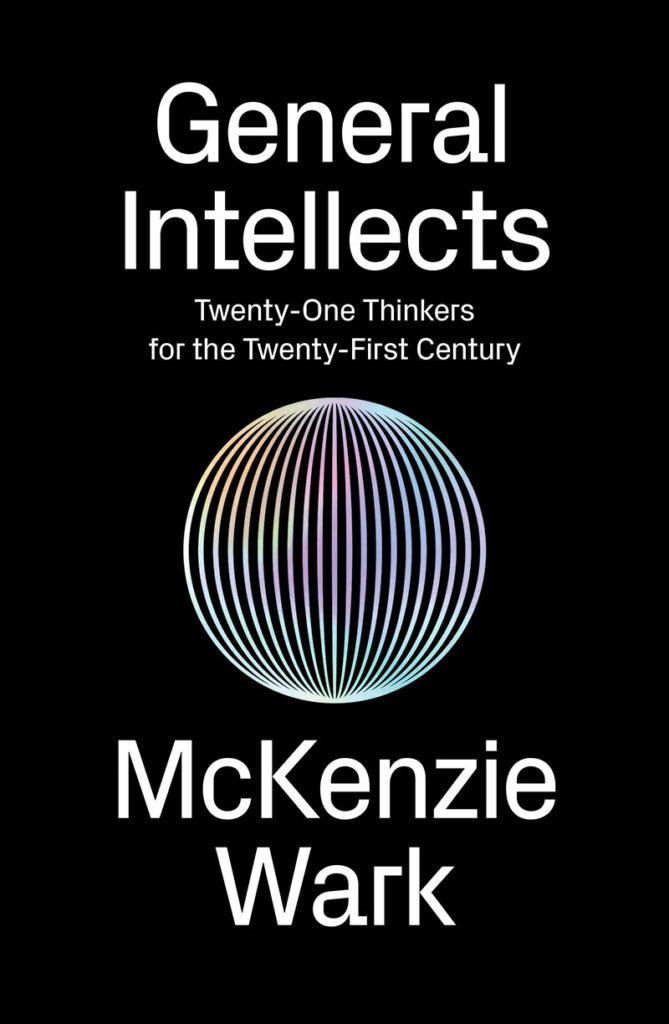 "What happened to the public intellectuals that used to challenge and inform us? Who is the Sartre or De Beauvoir of the internet age? General Intellects argues we no longer have such singular figures, but there are, instead, general intellects whose writing could, if read collectively, explain our times. Covering topics such as culture, politics, work, technology, and the Anthropocene, each chapter is a concise account of an individual thinker, providing useful context and connections to the work of the others. McKenzie Wark's distinctive readings are appreciations, but are nonetheless critical of how neoliberal universities militate against cooperative intellectual work that endeavors to understand and also change the world.
The thinkers included are Amy Wendling, Kojin Karatani, Paolo Virno, Yann Moulier Boutang, Maurizio Lazzarato, Franco "Bifo" Berardi, Angela McRobbie, Paul Gilroy, Slavoj Žižek, Jodi Dean, Chantal Mouffe, Wendy Brown, Judith Butler, Hiroki Azuma, Paul B. Préciado, Wendy Chun, Alexander Galloway, Timothy Morton, Quentin Meillassoux, Isabelle Stengers, and Donna Haraway."
Buy it here.