If you're a publisher or an author, let us know about your forthcoming critical theory books by emailing [email protected] to be included in future round-ups.
Did we miss any? Let us know in the comments.
Freedom as Marronage
By Neil Roberts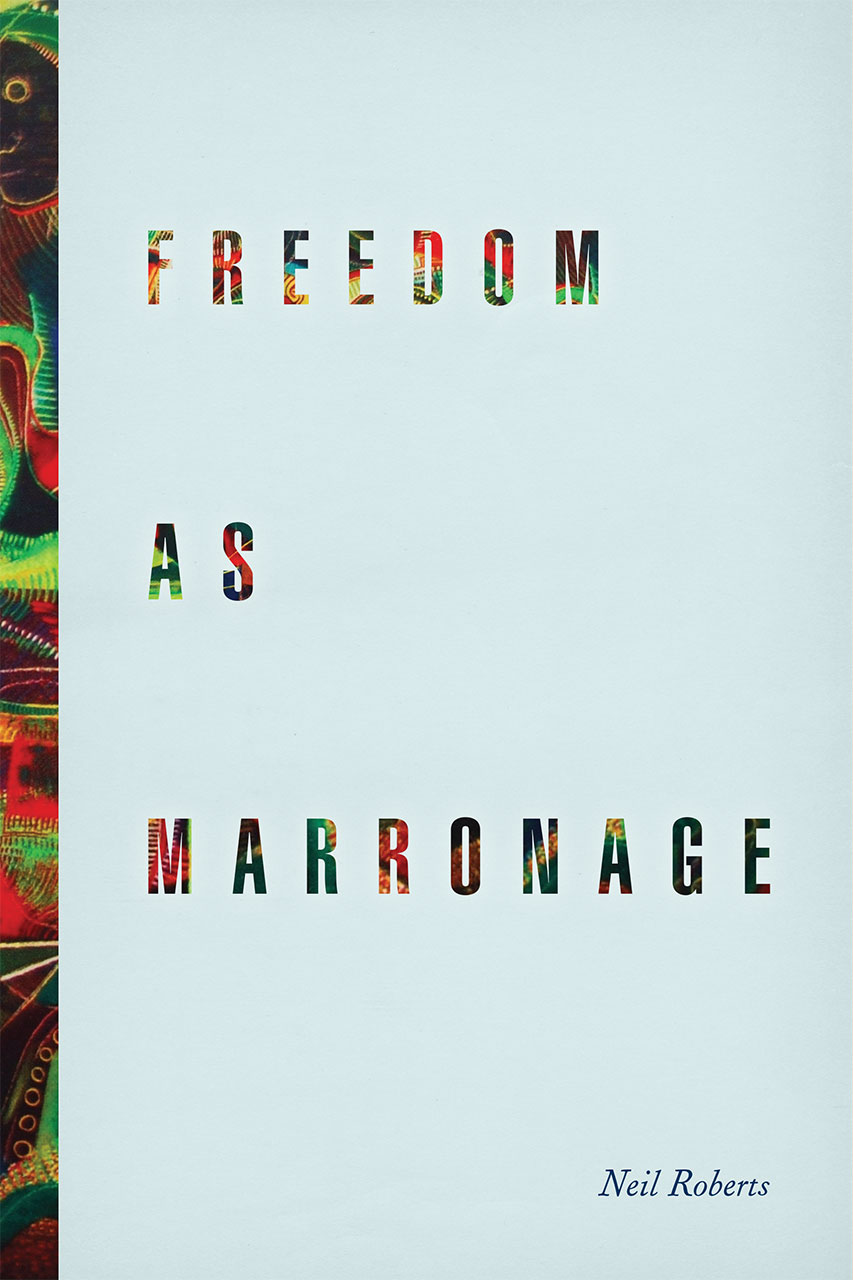 "What is the opposite of freedom? In Freedom as Marronage, Neil Roberts answers this question with definitive force: slavery, and from there he unveils powerful new insights on the human condition as it has been understood between these poles. Crucial to his investigation is the concept of marronage—a form of slave escape that was an important aspect of Caribbean and Latin American slave systems. Examining this overlooked phenomenon—one of action from slavery and toward freedom—he deepens our understanding of freedom itself and the origin of our political ideals"
Buy it here
.
Pilate and Jesus
By Giorgio Agamben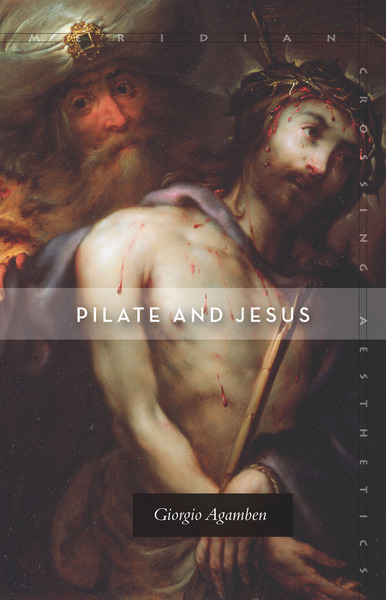 "Pontius Pilate is one of the most enigmatic figures in Christian theology. The only non-Christian to be named in the Nicene Creed, he is presented as a cruel colonial overseer in secular accounts, as a conflicted judge convinced of Jesus's innocence in the Gospels, and as either a pious Christian or a virtual demon in later Christian writings. This book takes Pilate's role in the trial of Jesus as a starting point for investigating the function of legal judgment in Western society and the ways that such judgment requires us to adjudicate the competing claims of the eternal and the historical. Coming just as Agamben is bringing his decades-long Homo Sacer project to an end, Pilate and Jesus sheds considerable light on what is at stake in that series as a whole. At the same time, it stands on its own, perhaps more than any of the author's recent works. It thus serves as a perfect starting place for readers who are curious about Agamben's approach but do not know where to begin."
Buy it here.
Returning to Revolution (paperback)
By Thomas Nail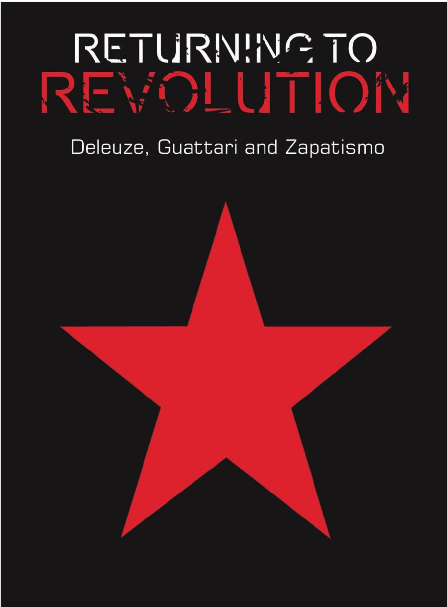 "We are witnessing the return of political revolution. However, this is not a return to the classical forms of revolution: the capture of the state, the political representation of the party, the centrality of the proletariat or the leadership of the vanguard. After the failure of such tactics over the last century, revolutionary strategy is now headed in an entirely new direction.
This book argues that Deleuze, Guattari and the Zapatistas are at the theoretical and practical heart of this new direction. Returning to Revolution is the first full-length book devoted to Deleuze and Guattari's concept of revolution and to their connection with Zapatismo."
Read the Critical-Theory interview here. Buy it here.
State of Insecurity
By Isabell Lorey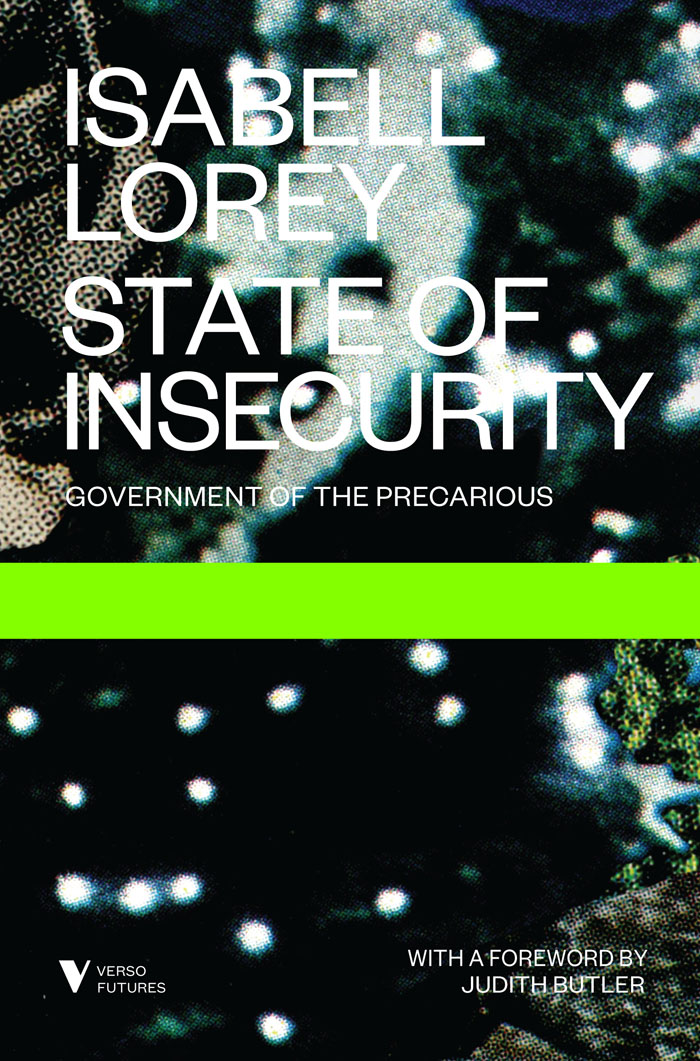 "Years of remodelling the welfare state, the rise of technology, and the growing power of neoliberal government apparatuses have established a society of the precarious. In this new reality, productivity is no longer just a matter of labour, but affects the formation of the self, blurring the division between personal and professional lives. Encouraged to believe ourselves flexible and autonomous, we experience a creeping isolation that has both social and political impacts, and serves the purposes of capital accumulation and social control.
In State of Insecurity, Isabell Lorey explores the possibilities for organization and resistance under the contemporary status quo, and anticipates the emergence of a new and disobedient self-government of the precarious."
Buy it here.
Deja Vu and the End of History
By Paolo Virno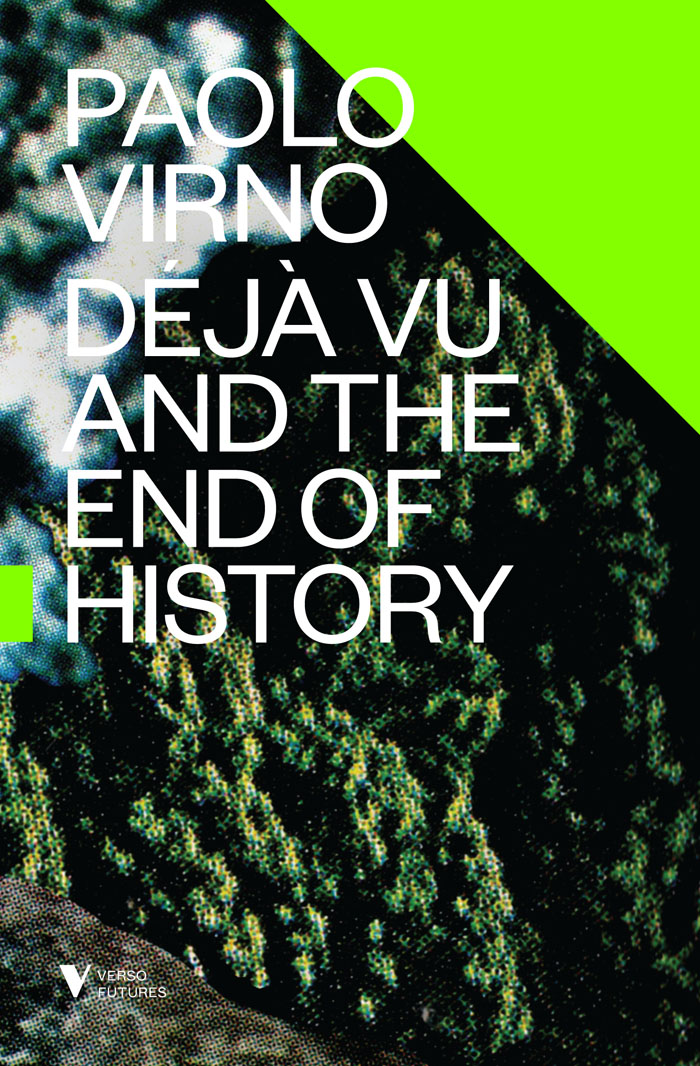 "Déjà vu, which doubles and confuses our experience of time, is a psychological phenomenon with peculiar relevance to our contemporary historical circumstances. From this starting point, the acclaimed Italian philosopher Paolo Virno examines the construct of memory, the passage of time, and the "end of history." Through thinkers such as Bergson, Kojève and Nietzsche, Virno shows how our perception of history can become suspended or paralysed, making the distinction between "before" and "after," cause and effect, seem derisory. In examining the way the experience of time becomes historical, Virno forms a radical new theory of historical temporality."
Buy it here.
Heroes: Mass Murder and Suicide
By Franco Berardi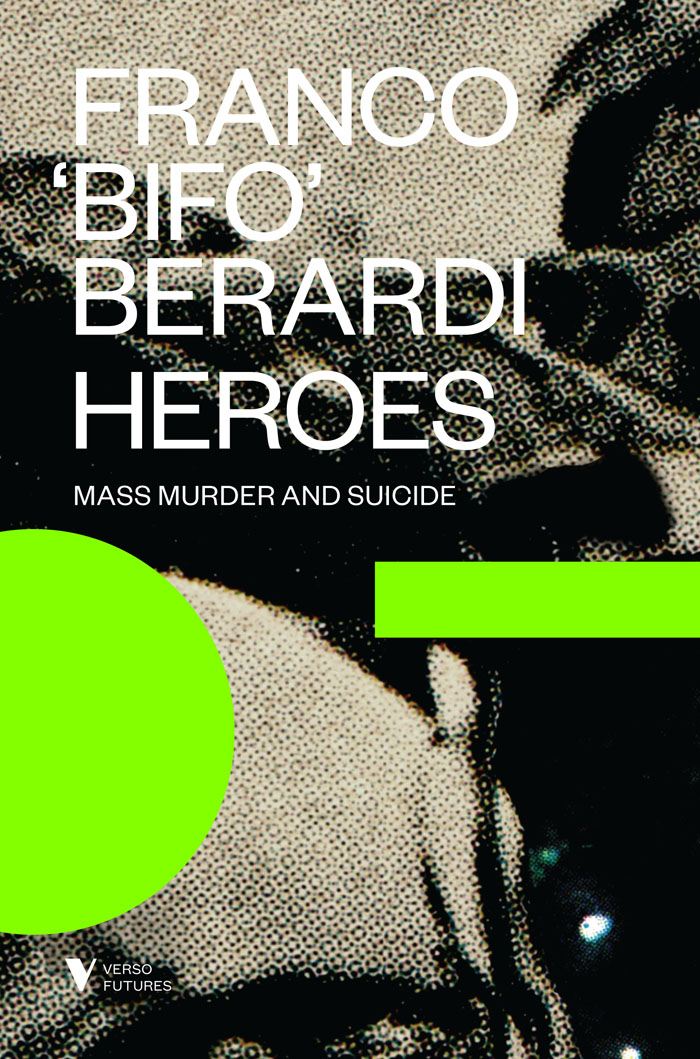 "What is the relationship between capitalism and mental health? In his most unsettling book to date, Franco "Bifo" Berardi embarks on an exhilarating journey through philosophy, psychoanalysis and current events, searching for the social roots of the mental malaise of our age.
Spanning an array of horrors – the Aurora "Joker" killer; Anders Breivik; American school massacres; the suicide epidemic in Korea and Japan; and the recent spate of "austerity" suicides in Europe – Heroes dares to explore the darkest shadow cast by the contemporary obsession with relentless competition and hyper-connectivity. In a volume that crowns four decades of radical intellectual work, Berardi develops the psychoanalytical insights of his friend Félix Guattari and proposes dystopian irony as a strategy to disentangle ourselves from the deadly embrace of absolute capitalism."
Buy it here.
Respect, Plurality, and Prejudice
By Lene Auested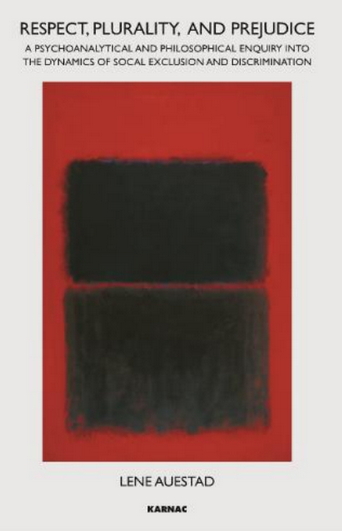 "This book helps us understand the current resurgence of social prejudice against ethnic minority groups, the logics of scapegoating and the resulting violence.
Our time is characterised by a growth in expressed hostility and violence towards people who are perceived as 'others'. Hatred towards and discrimination against minorities is on the rise. This book presents a new understanding of prejudice, racism, antisemitism, xenophobia, islamophobia, sexism and homophobia. It combines philosophy with psychoanalytic thinking, sociology and psycho-social studies, analysing the unconscious elements of social processes."
Buy it here.
The Nonhuman Turn
By Richard Grusin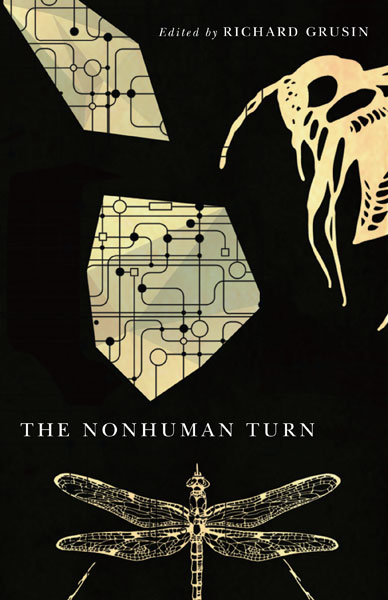 "This is the first book to name and consolidate a wide array of current critical, theoretical, and philosophical approaches to the humanities and social sciences under the concept of the nonhuman turn. Each of these approaches is engaged in decentering the human in favor of a concern for the nonhuman, understood by contributors in a variety of ways—in terms of animals, affectivity, bodies, materiality, technologies, and organic and geophysical systems."
Buy it here.
Resilience & Melancholy
By Robin James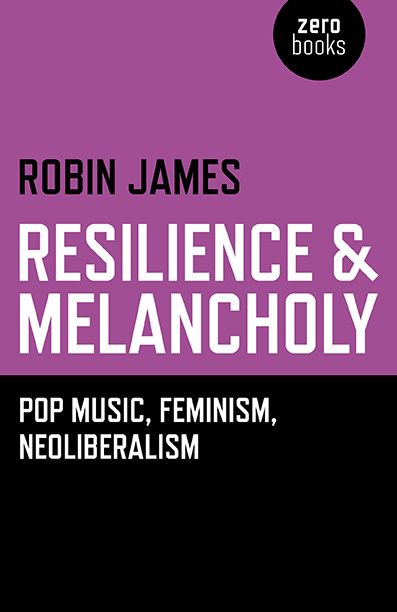 "When most people think that "little girls should be seen and not heard," a noisy, riotous scream can be revolutionary. But that's not the case anymore. (Cis/Het/White) Girls aren't supposed to be virginal, passive objects, but Poly-Styrene-like sirens who scream back in spectacularly noisy and transgressive ways as they "Lean In." Resilience is the new, neoliberal feminine ideal: real women overcome all the objectification and silencing that impeded their foremothers. Resilience discourse incites noisy damage, like screams, so that it can be recycled for a profit. It turns the crises posed by avant-garde noise, feminist critique, and black aesthetics into opportunities for strengthening the vitality of multi-racial white supremacist patriarchy (MRWaSP).
Reading contemporary pop music – Lady Gaga, Beyonce, Calvin Harris – with and against political philosophers like Michel Foucault, feminists like Patricia Hill Collins, and media theorists like Steven Shaviro, /Resilience & Melancholy/ shows how resilience discourse manifests in both pop music and in feminist politics. In particular, it argues that resilient femininity is a post-feminist strategy for producing post-race white supremacy. Resilience discourse allows women to "Lean In" to MRWaSP privilege because their overcoming and leaning-in actively produce blackness as exception, as pathology, as death. "
Buy it here.