If you're an author or a publisher and would like your forthcoming book mentioned in feature roundups, drop us a line at [email protected].
If we missed any from July, let us know in the comments.
On the Pleasure Principle in Culture
By Robert Pfaller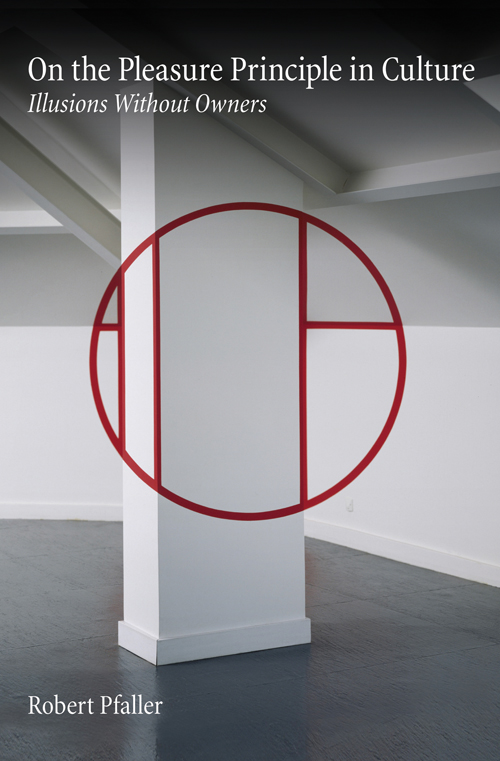 "In this fascinating work of cultural theory and philosophy, Robert Pfaller explores the hidden cost of our contemporary approach to pleasure, belief and illusion.
Sports, design, eroticism, social intercourse and games—indeed, all those aspects of our culture commonly deemed "pleasurable"—seem to require beliefs that many regard as illusory. But in considering themselves above the self-deceptions of the crowd, those same sceptics are prone to dismissing a majority of the population as naive or misguided. In doing so, they create a false opposition between the 'simple' masses and their more enlightened rulers. And this dichotomy then functions as an ideological support for neoliberal government: citizens become irrational victims, to be ruled over by a protective security state. What initially appears to be a universal pleasure principle—the role of "anonymous illusions" in mass culture—in this way becomes a rationale for dismantling democracy."
Buy it here.
The Far Reaches
By Michael D. Gubser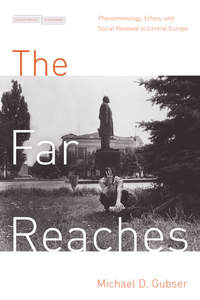 "When future historians chronicle the twentieth century, they will see phenomenology as one of the preeminent social and ethical philosophies of its age. The phenomenological movement not only produced systematic reflection on common moral concerns such as distinguishing right from wrong and explaining the status of values; it also called on philosophy to renew European societies facing crisis, an aim that inspired thinkers in interwar Europe as well as later communist bloc dissidents.
Despite this legacy, phenomenology continues to be largely discounted as esoteric and solipsistic, the last gasp of a Cartesian dream to base knowledge on the isolated rational mind. Intellectual histories tend to cite Husserl's epistemological influence on philosophies like existentialism and deconstruction without considering his social or ethical imprint. And while a few recent scholars have begun to note phenomenology's wider ethical resonance, especially in French social thought, its image as stubbornly academic continues to hold sway. The Far Reaches challenges that image by tracing the first history of phenomenological ethics and social thought in Central Europe, from its founders Franz Brentano and Edmund Husserl through its reception in East Central Europe by dissident thinkers such as Jan Pato ka, Karol Wojty a (Pope John Paul II), and Václav Havel."
Buy it here.
A Brave Man Seven Storeys Tall (Fiction)
By Will Chancellor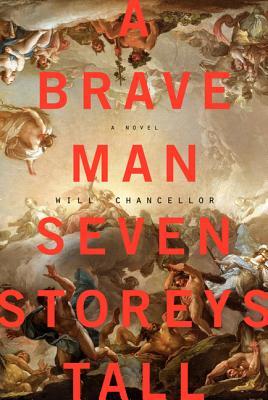 "Professor Burr has never been the father he wants to be. His son, Owen, captain of the Stanford University water polo team, bound for the Olympics in Athens, is blinded during a match and flees to Berlin without graduating. His disappearance triggers a call to action on the part of Dr. Burr. He dusts off his more speculative theory, Liminalism, to embark on a speaking tour, pushing his theory to its radical extreme—at his own peril and with Jean Baudrillard's help—in order to send up flares for his son in Greece, Germany, and Iceland. A compulsively readable novel of ideas, action, and intrigue, A Brave Man Seven Storeys Tall offers a persuasive vision of personal agency, art, family, and the narratives we build for ourselves. "
Buy it here.
Out of Time
By Lynne Segal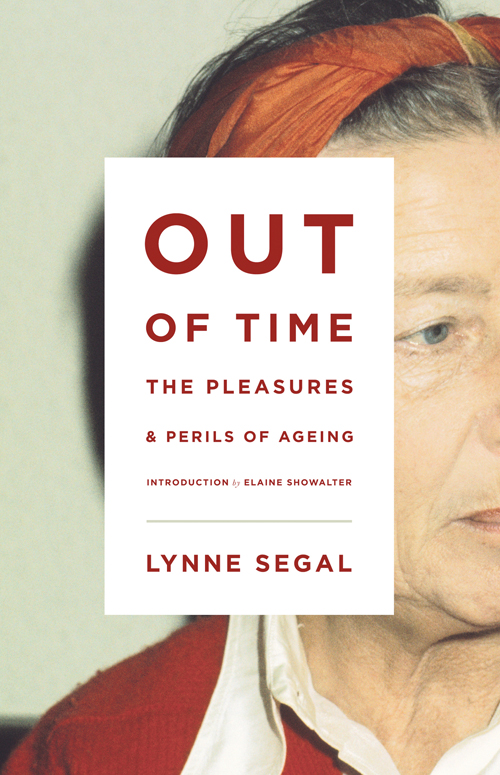 "In Out of Time, leading thinker Lynne Segal examines her life and surveys the work and lives of other writers and artists to explore the pleasures and perils of growing old. Following in the footsteps of Simone de Beauvoir—who in her mid-fifties mourned 'never again!' and yet was energetically writing in her sixties and seventies—Segal mixes memoir, literature and polemic to examine the inevitable consequences of staying alive.
Who is that stranger who stares back from the mirror? What happens to ambition and sexuality? As millions of baby boomers approach their sixth or seventh decade, these questions are becoming increasingly urgent. Must the old always be in conflict with the young? How can we deal with the inevitability of loss and find victory in survival?"
Buy it here.
In the Spirit of Critique (Paperback)
By Andrew Douglas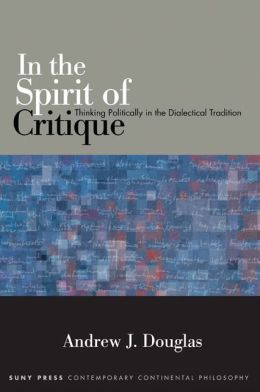 "Focusing on the critical postures of Hegel, Marx, and a series of twentieth-century intellectuals, including Sartre, Adorno, and C. L. R. James, this book explores what dialectical thinking entails and how such thinking might speak to the lived realities of the contemporary political moment. What is revealed is not a formal method or a grand philosophical system, but rather a reflective energy or disposition—a dialectical spirit of critique—that draws normative sustenance from an emancipatory moral vision but that remains attuned principally to conflict and tension, and to the tragic uncertainties of political life. In light of the unique challenges of the late-modern age, as theorists and citizens struggle to sustain an active and coherent critical agenda, In the Spirit of Critique invites serious reconsideration of a rich and elusive intellectual tradition."
Buy it here.