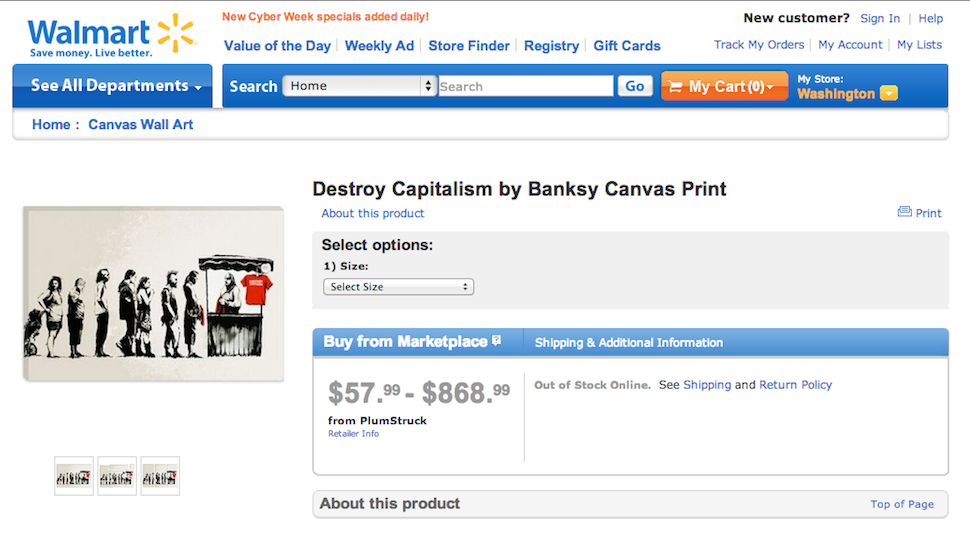 Slate managed to catch a "Destroy Capitalism" Banksy print being sold on the Walmart website. The listing has since been taken down.
According to Walmart, the listing was through a third-party vendor. That vendor is also claiming that they got the prints through a third-party. A Banksy representative told LAist that this and others were counterfeit, and they were "dealing" with Walmart.
The print depicts a vendor selling "Destroy Capitalism" t-shirts for $30. So, a commodity of an art piece about selling a commodity. It's commodity inception.