Back in 2009, artist Ian James decided to create a critical theorist coloring book. The project, part of CalArts' MFA Graduate Exhibition, invited attendees to pick up some crayons and get to work re-imagining their favorite critical theorists. The results were then posted at the exhibit.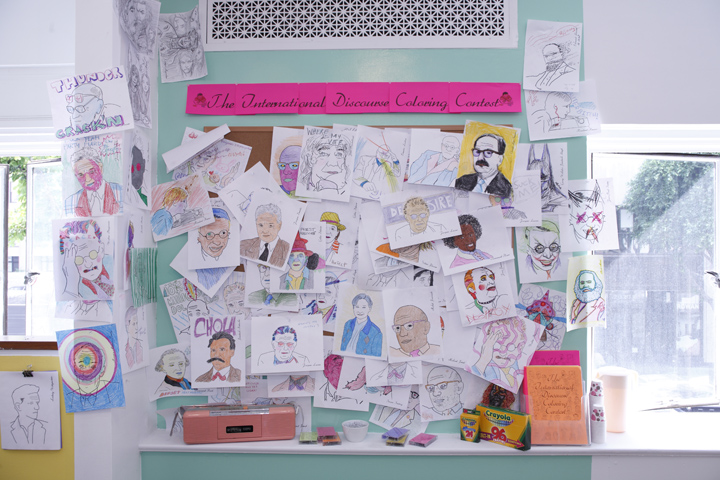 One blog notes:
39 Theorists and Critics from the Pre-Modern, Modern, and early Postmodern era who have been influential upon Art and Aesthetic Discourse were rendered to outline portraits. Hung on the wall, gallery visitors were encouraged to sit at a kids' school table, color and post them to the bulletin board.
Individually sequenced coloring books were assembled for take away and a small boombox played theory texts on cassette tape, as read by "Vicki," an Apple Speech voice simulator.
We scoured the web for the original unadulterated coloring book photos. Unfortunately, they were difficult to come by. This picture of the wall at the exhibit seems to be the best image showing the entire collection.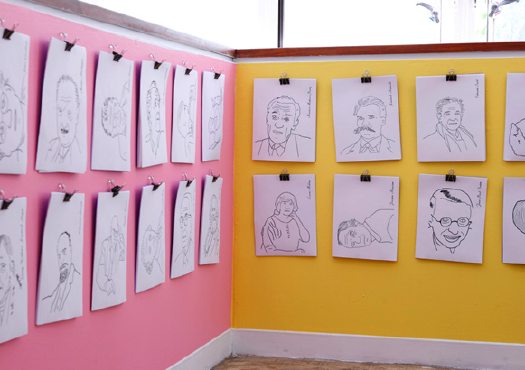 Information on the "International Discourse Coloring Contest" is a little elusive now. The original page seems to have been taken down. We were, however, able to locate some of the awesome completed works. If you have any more information on this project, please contact [email protected].
Enjoy.
Michel Foucault.
Lyotard as Johnny Rotten.
Hegel as Batman.
Karl Marx.
Claude Levi-Strauss.
Walter Benjamin.
Karl Marx
Roland Barthes
Sartre as The Joke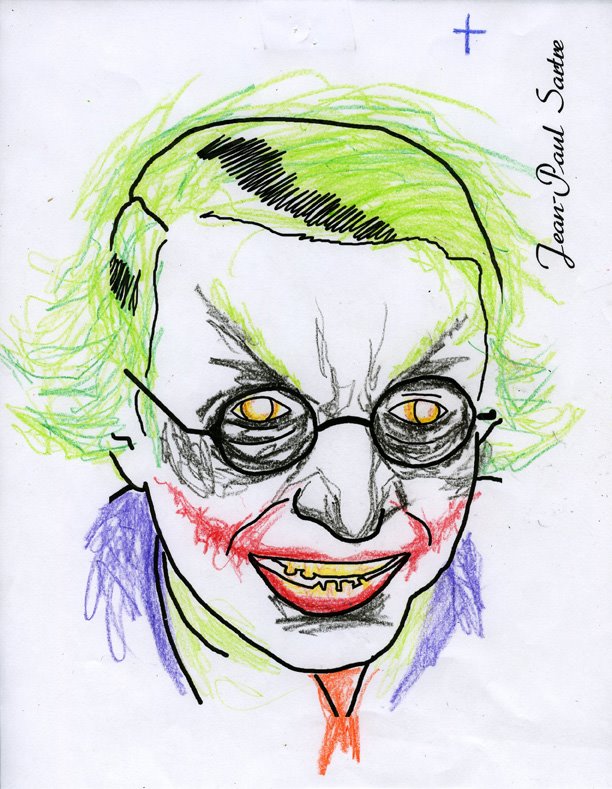 Gilles Deleuze
Water Benjamin