May Day is here and, for those of us not obligated/forced to work hellish hourly jobs for poverty wages, it's time to take to the streets. Occupy Wall Street has produced some great art work in the last year, and this piece is particularly amazing. Occuprint.org attributes it to John Emerson, whose work can be found here. He also created this awesome poster.
The poster consecutive variants of the business cat meme, which traditionally adds a feline twist to office quotes.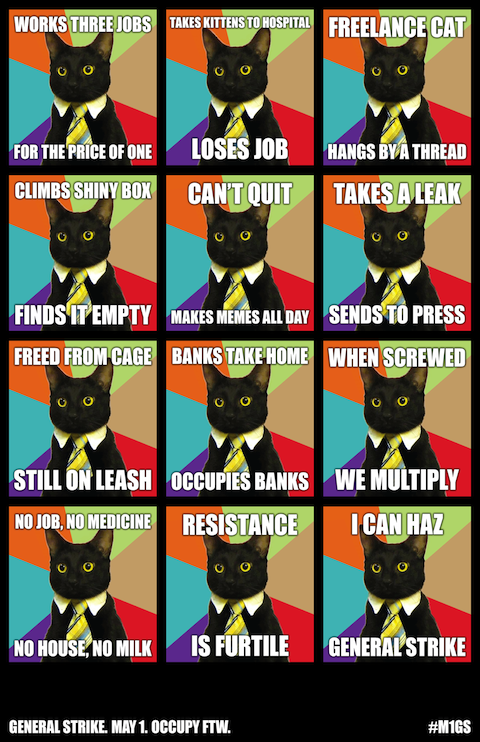 Full download available at Occuprint.