In the round of 64, over 10,000 votes were cast to determine the pressing question "What philosopher is most likely to ruin a sporting event?" Including, but not limited to, March Madness of course.
Is it Diogenes, who rushes the field, rambling "I'm looking for an honest man!" while violently shaking Bill Belichick? Can that compare to the $8 hot dog ruined by Jacques Lacan who reminds you "the phallus is in the bun," or Karl Marx's multiple aborted attempts to retake the means to produce "the wave" for proletariat revolution?
There were few particularly interesting match-ups in the first round. Gilles Deleuze beat Simone de Beauvoir by 12 votes.  Ayn Rand predictably crushed Georges Bataille by nearly 2 to 1. In one of the most interesting pairings, Slavoj Zizek had a resounding victory over Judith Butler.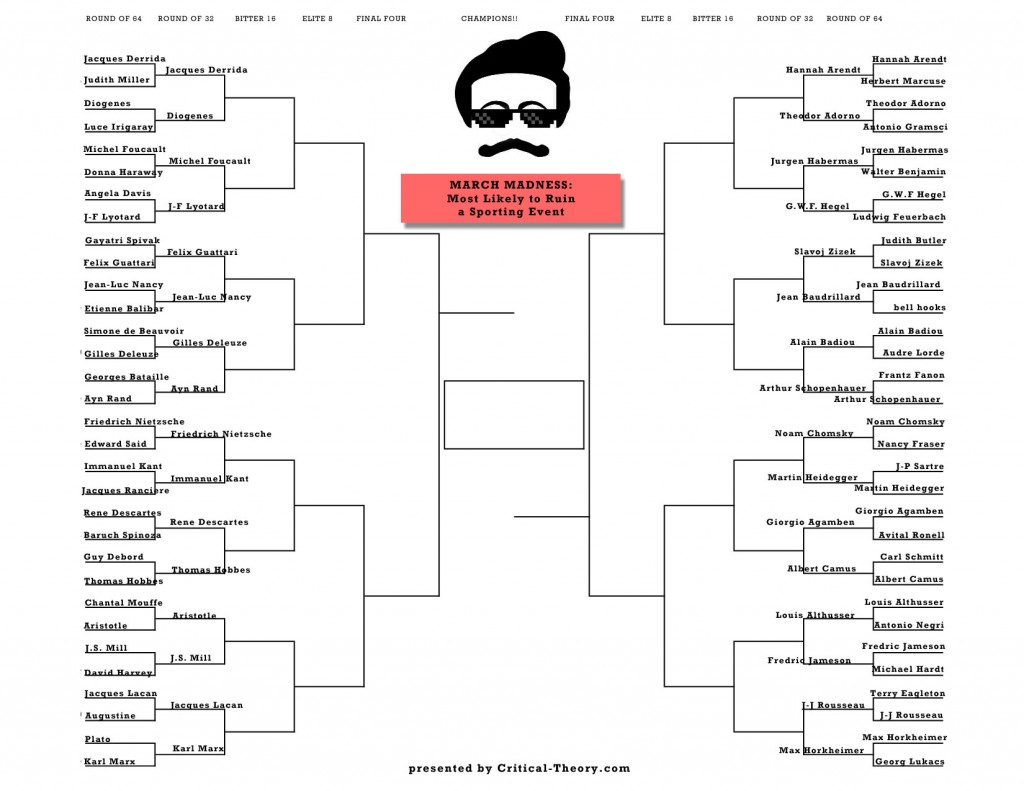 Vote in the round of 32 below.