"The Pervert's Guide to Ideology," the limited-release film featuring Slovenia's darling sniffling theorist, will be available for home audiences February 18.
"The Pervert's Guide to Ideology" had a small theatrical release in November, 2013. It features unscripted philosophical musings about popular films by Slavoj Zizek, which are then cut down by director Sophie Fiennes. It is the sequel to "The Pervert's Guide to Cinema."
In the film, Zizek discusses the ideological underpinning of movies like "
They Live
," "
Jaws
," and "
A Clockwork Orange.
"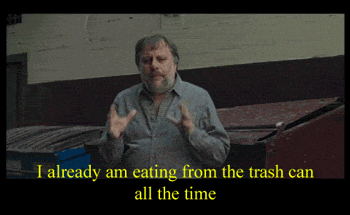 The film received a 90% on Rotten Tomatoes and grossed $53,000 a month after its release.
You can pre-order it here.