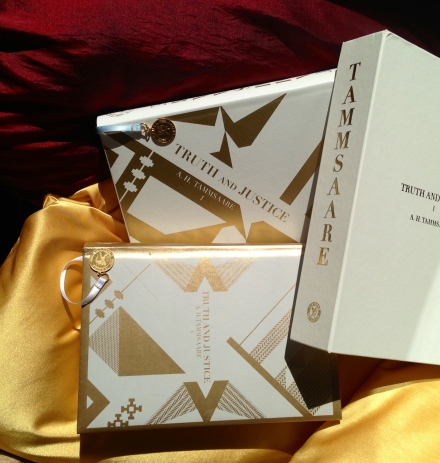 A new publisher is re-inventing the publishing model by offering new translations of literary classics in luxury format. Decked out with gold-plated logos and hand-bound leather covers, each sale will support the distribution of free ebooks.
Aptly named "Haute Culture," the publisher calls its customers "Book Angels." Each luxury book costs $451 USD, and gives the consumer the ability to donate 100 copies of the ebook version to specific schools or organizations, or to the anonymous unwashed masses via the Haute Culture website.
As a book-lover, I have to manage my overall disgust with consumerism and my irrational love of books as objects. And while it's pretty cool that Haute Culture is giving the lumpen proletariat the ability to read never-before translated texts, "capitalism with a conscience" is still a giant crock of shit.
The model is not dissimilar from Toms Shoes, where their "one for one" program provides a pair of shoes to people in developing nations for every pair purchased. Zizek quotes Oscar Wilde in his commentary on Toms:
The proper aim is to try and reconstruct society on such a basis that poverty will be impossible. And the altruistic virtues have really prevented the carrying out of this aim. Just as the worst slave-owners were those who were kind to their slaves, and so prevented the horror of the system being realised by those who suffered from it, and understood by those who contemplated it, so, in the present state of things in England, the people who do most harm are the people who try to do most good; and at last we have had the spectacle of men who have really studied the problem and know the life – educated men who live in the East End – coming forward and imploring the community to restrain its altruistic impulses of charity, benevolence, and the like. They do so on the ground that such charity degrades and demoralises. They are perfectly right. Charity creates a multitude of sins.
In an interview with Biblioklept, CEO Luis de Miranda noted "Physical books should be sublime, digital books should be free."
Their first book will be Flaubert's "Felicity: The Tale of the Simple Heart."
Read the full interview at Bibliokept.