Did we miss any? Let us know in the comments.
If you are an author or a publisher with a forthcoming book, let us know for our future monthly roundups by emailing [email protected].
Hölderlin's Hymns: "Germania" and "The Rhine"
By Martin Heidegger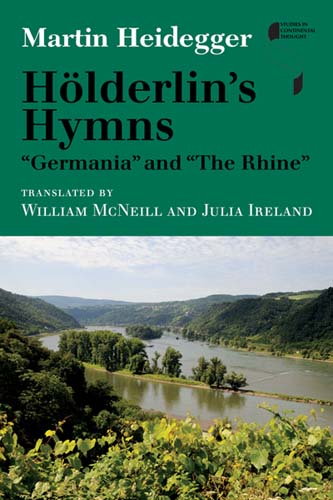 "Martin Heidegger's 1934–1935 lectures on Friedrich Hölderlin's hymns "Germania" and "The Rhine" are considered the most significant among Heidegger's lectures on Hölderlin. Coming at a crucial time in his career, the text illustrates Heidegger's turn toward language, art, and poetry while reflecting his despair at his failure to revolutionize the German university and his hope for a more profound revolution through the German language, guided by Hölderlin's poetry. These lectures are important for understanding Heidegger's changing relation to politics, his turn toward Nietzsche, his thinking about the German language, and his breakthrough to a new kind of poetic thinking. First published in 1980 as volume 39 of Heidegger's Complete Works, this graceful and rigorous English-language translation will be widely discussed in continental philosophy and literary theory."
Buy it here.
Comradely Greetings
By Slavoj Zizek and Nadya Tolokonnikova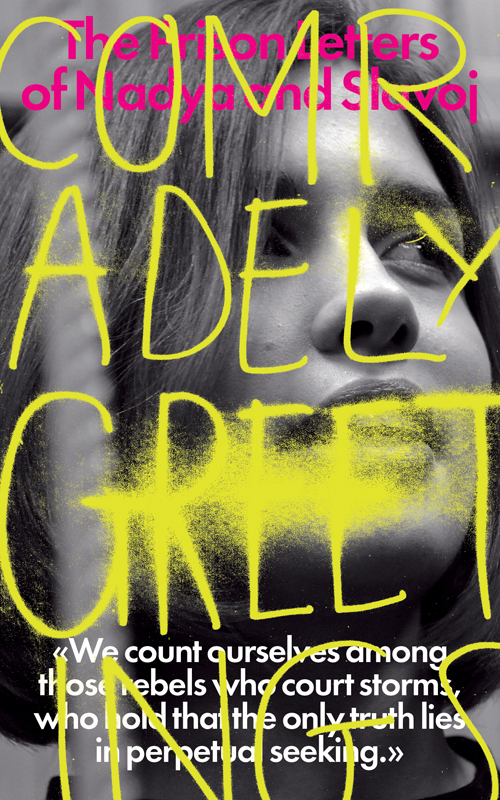 "In an extraordinary exchange of letters, Nadezhda Tolokonnikova, imprisoned for taking part in Pussy Riot's anti-Putin performance, and Slovenian philosopher Slavoj Žižek discuss artistic subversion, political activism, and the future of democracy via the ideas of Hegel, Deleuze, Nietzsche, and even Laurie Anderson.
Two radicals, one in a Russian forced labor camp, the other writing to her from far outside its walls, show passionately – across linguistic and generational divides – that "there is still a common cause worth fighting for." Touching, erudite, and worldly, their correspondence unfolds with poetic urgency."
Buy it here, or read the Critical-Theory review.
Poetic Force: Poetry After Kant
By Kevin McLaughlin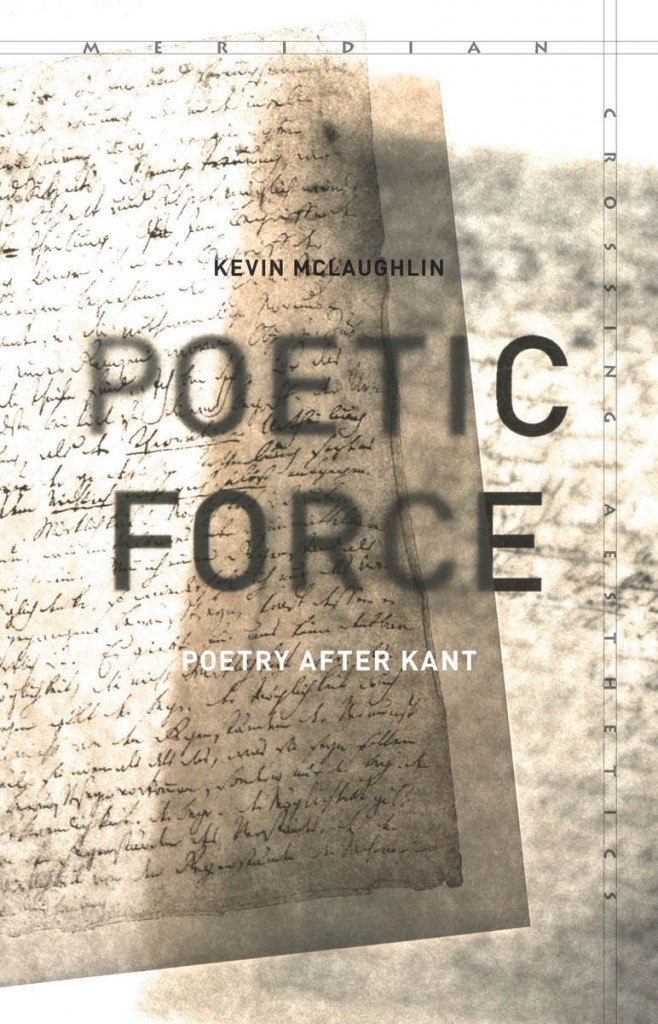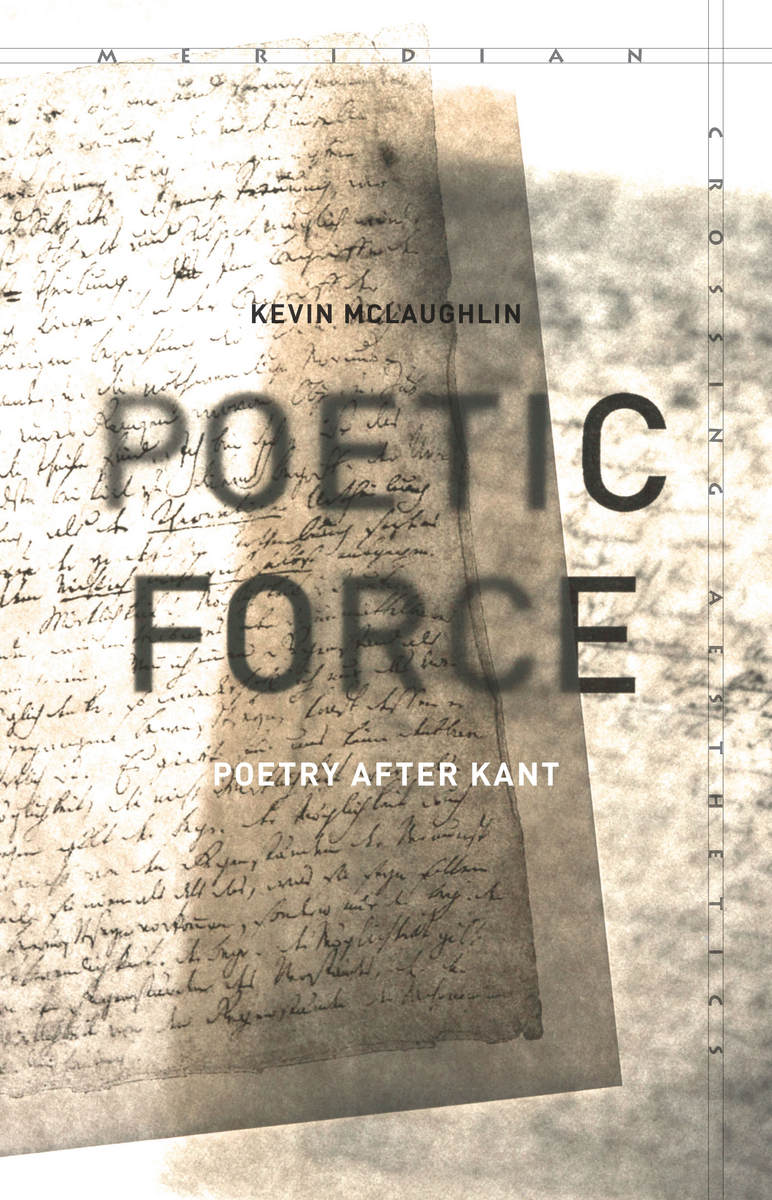 "This book argues that the theory of force elaborated in Immanuel Kant's aesthetics (and in particular, his theorization of the dynamic sublime) is of decisive importance to poetry in the nineteenth century and to the connection between poetry and philosophy over the last two centuries. Inspired by his deep engagement with the critical theory of Walter Benjamin, who especially developed this Kantian strain of thinking, Kevin McLaughlin uses this theory of force to illuminate the work of three of the most influential nineteenth-century writers in their respective national traditions: Friedrich Hölderlin, Charles Baudelaire, and Matthew Arnold. The result is a fine elucidation of Kantian theory and a fresh account of poetic language and its aesthetic, ethical, and political possibilities."
Buy it here.
Shakespeare and Continental Philosophy
Edited by Jennifer Bates and Richard Wilson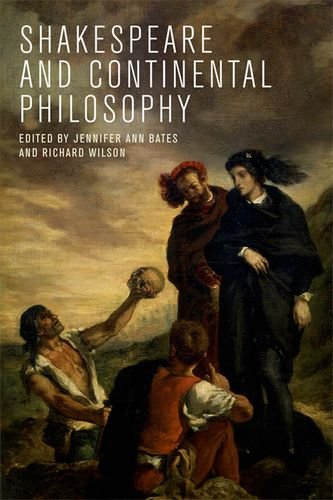 "This collection of 15 essays by celebrated authors in Shakespeare studies and in continental philosophy develops different aspects of the interface between continental thinking and Shakespeare's plays. The authors draw from current continental philosophy (e.g. Lacan, Foucault, Derrida) as well as from the 19th century continental tradition (e.g. Hegel, Kierkegaard) and from the early roots of continental tradition (e.g. Aristotle, Ibn Sina). The chapters address the span of the tragedies, comedies and history plays in the light of thinkers as diverse as Aristotle, Ibn Sina and Jean-Luc Marion, Hegel, Kierkegaard, Schopenhauer, Schmitt, Arendt, Lacan, Levinas, Foucault and Derrida."
Buy it here.
The Philosophy of War and Exile
By Nolen Gertz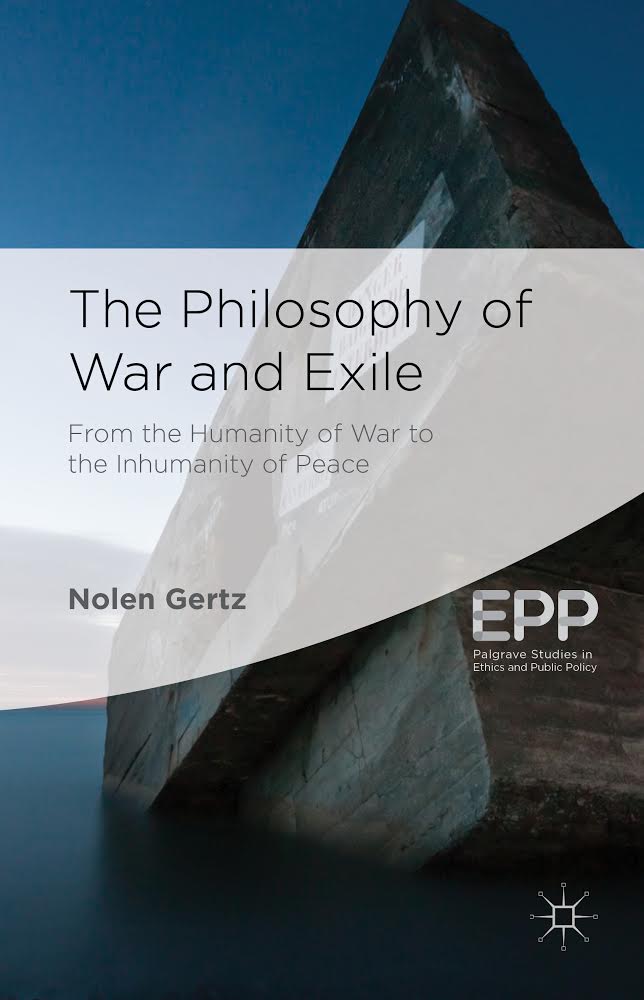 "Arguing that the suffering of combatants is better understood through philosophy than psychology, as not trauma, but exile, this book investigates the experiences of torturers, drone operators, cyberwarriors, and veterans to reveal not only the exile at the core of becoming a combatant, but the evasion from exile at the core of being a noncombatant. From exploring the phenomenological philosophy of J. Glenn Gray to investigating the existential meaning of Rambo, this book focuses not on our current question of how to return veterans to our everyday way of life, but rather on the question of what it means for our everyday way of life that they call alienating what we call home."
Buy it here.