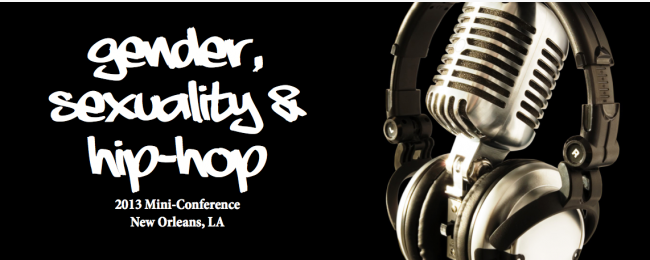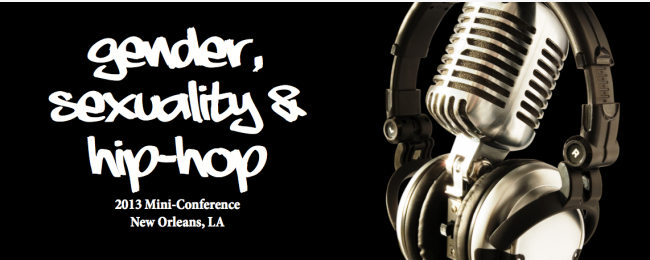 Students are now free to submit proposals of 500-1000 words for a two day conference on gender, sexuality and hip-hop in New Orleans. The conference will be the culmination of a class on hip hop and feminism taught by Melissa Harris-Perry. Proposals are due September 13, 2013. The conference will be held December 5-6, 2013.
From Feminist Law Professors:
In conjunction with Professor Melissa Harris-Perry's Fall 2013 course, Hip-Hop and Feminism, Tulane University, in partnership with the Anna Julia Cooper Project, LLC, will host a mini-conference on the topic of gender, sexuality and hip-hop. The conference will bring together a small group of scholars, students, artists, and activists for an intensive series of discussions focused on the contemporary challenges and opportunities at the intersection of gender, sexuality and hip-hop.

Prospective participants are invited to submit proposals of 500-1000 words. Prospective participants may submit individual papers or full panels. Scholars and graduate students from all fields in the social sciences, arts and humanities are invited to submit proposals. Quantitative, qualitative, theoretical and performativity proposals are welcome. Both established and emerging scholars are encouraged to submit.

We are also accepting proposals from undergraduate students for undergraduate panels. Undergraduates should provide the name and contact information of a faculty advisor who can serve as a reference for the student's work.

All submissions must include the author/speaker(s) name, title of paper, 500-1000 word description of the paper, university or organizational affiliation, and contact information.

Proposals should be sent via email to [email protected]. All proposals must be received by 5:00 pm CST on Friday, September 13. If accepted to participate, speakers must provide their own travel and lodging.