Update: Polls have now closed, and Friedrich Nietzsche is the definitive champion.
In the Final Four, Friedrich Nietzsche narrowly beat Michel Foucault by 61 votes, and Martin Heidegger robbed Arthur Schopenhauer of his Being-in-This-Bracket by 78 votes.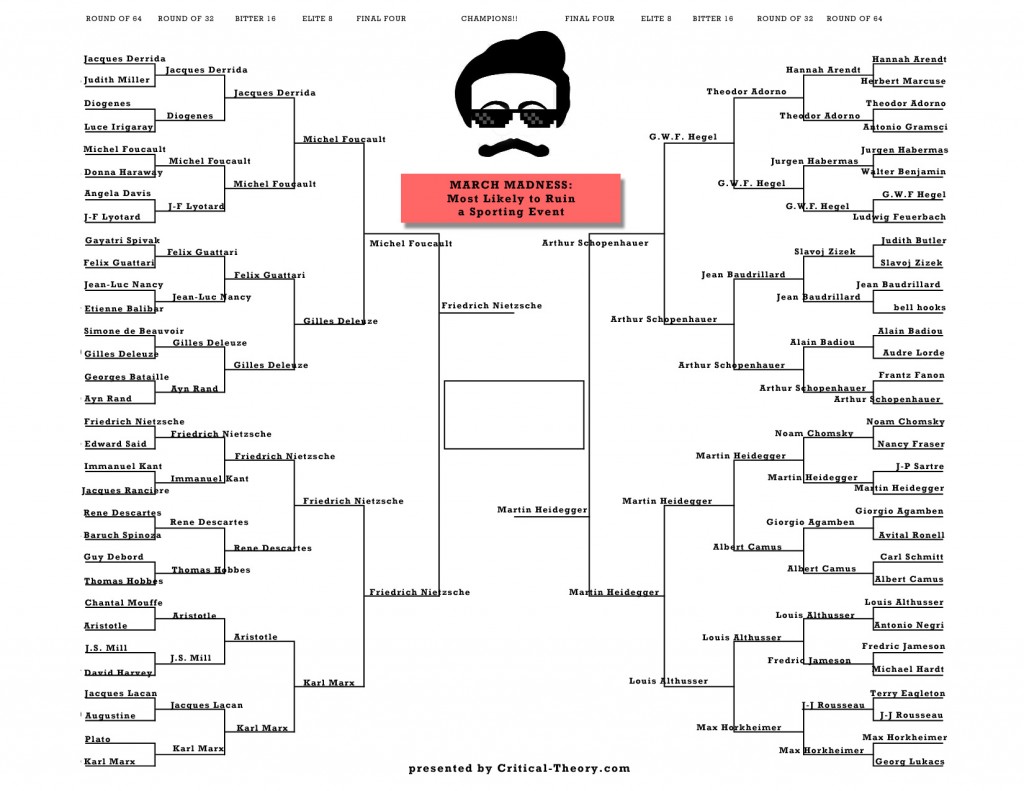 Before anybody righteously decries that it is, in fact, April – I will point them to the fact (that I have recently discovered) that March Madness ends tonight — and somehow poststructuralism gets derided for making no sense.
So who is more likely to ruin a sporting event? Is it Nietzsche, who would break down into tears, rushing the court to sweetly embrace the players? Or is it Heidegger, who would somehow get elected to run the NCAA and maybe invite Donald Sterling.
Vote below, polls close tomorrow.