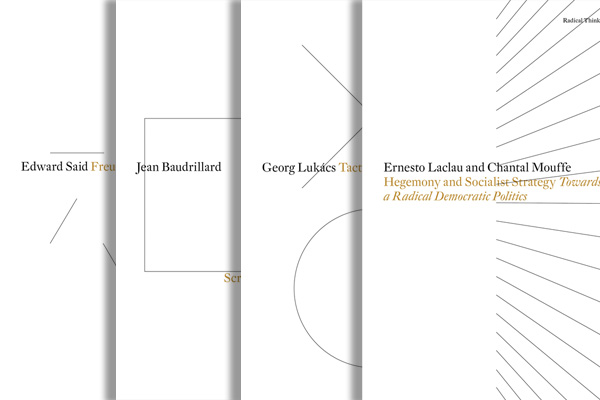 In its 8th iteration, Verso's Radical Thinker series is like a curated nerdgasm for critical theory fans. Verso bestows each set with a white minimalist design and features some critical theory canon and other lesser known texts. For those monsters among you who color-code their library, rejoice.
To celebrate, Critical-Theory will be releasing 8 free excerpts from Verso over the next few weeks from recently released series.
For our first excerpt, we've selected Jean Baudrillard's "Necrospective around Martin Heidegger," an essay from the book "Screened Out."
We will also soon be announcing a contest in conjunction with Verso to win any three titles from the latest Radical Thinkers set. Stay tuned for more info.
See the list of books in the set below.