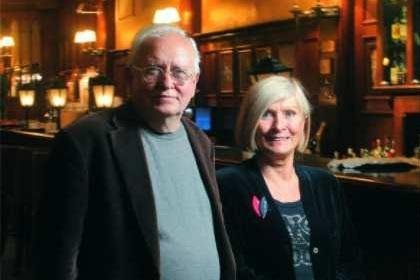 Argentine theorist and Professor Emeritus at the University of Essex Ernesto Laclau passed away yesterday of a heart attack attack in Seville, Spain. He was 78.
Laclau was born in 1935 and graduated from the University of Buenos Aires with a degree in history in the 1960s, Spanish-language newspaper Telam writes.
The Beunos Aires Herald reports that Laclau was in Seville for a conference with his long-term partner Chantal Mouffe. The two had co-authored (arguably) their most influential book together, "Hegemony and Socialist Strategy."
Clarin.com reports that Laclau was in good health earlier in the day, swimming and walking through the streets of Seville before the heart attack. "His loved ones stressed that… [he] passed away while accompanied by family."
Laclau had close ties with Argentine politics and his death was mourned by many influential figures. Laclau was the "favorite thinker" of Argentine president Cristina Fernández de Kirchner. Kirchner and her husband are credited with their own brand of Peronism that opposes neoliberalism while avoiding the extremes of Communism. Laclau was considered "a strong ideological mentor for Kirchnerism and had developed a close relationship with national government officials during the last decade."
Laclau's family tells Telam that they will bring his remains home to Argentina.