If you're a publisher or an author with a forthcoming book, let us know. Email [email protected]
Language Madness Desire
By Michel Foucault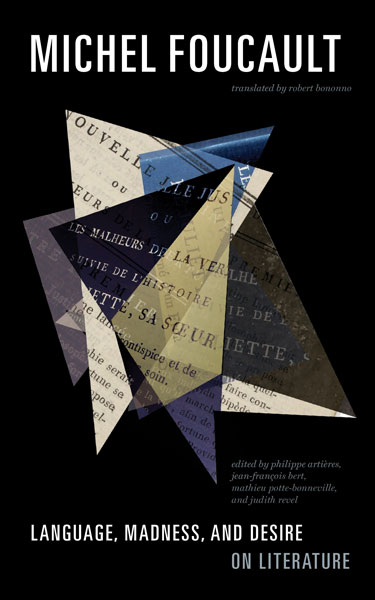 As a transformative thinker of the twentieth century, whose work spanned all branches of the humanities, Michel Foucault had a complex and profound relationship with literature. And yet this critical aspect of his thought, because it was largely expressed in speeches and interviews, remains virtually unknown to even his most loyal readers. This book brings together previously unpublished transcripts of oral presentations in which Foucault speaks at length about literature and its links to some of his principal themes: madness, language and criticism, and truth and desire.
The associations between madness and language—and madness and silence—preoccupy Foucault in two 1963 radio broadcasts, presented here, in which he ranges among literary examples from Cervantes and Shakespeare to Diderot before taking up questions about Artaud's literary correspondence, lettres de cachet, and the materiality of language. In his lectures on the relations among language, the literary work, and literature, he discusses Joyce, Proust, Chateaubriand, Racine, and Corneille, as well as the linguist Roman Jakobson. What we know as literature, Foucault contends, begins with the Marquis de Sade, to whose writing—particularly La Nouvelle Justine and Juliette—he devotes a full two-part lecture series focusing on literary self-consciousness.
Buy it here.
The Complete Works of Rosa Luxemburg, Volume 2
By Rosa Luxemburg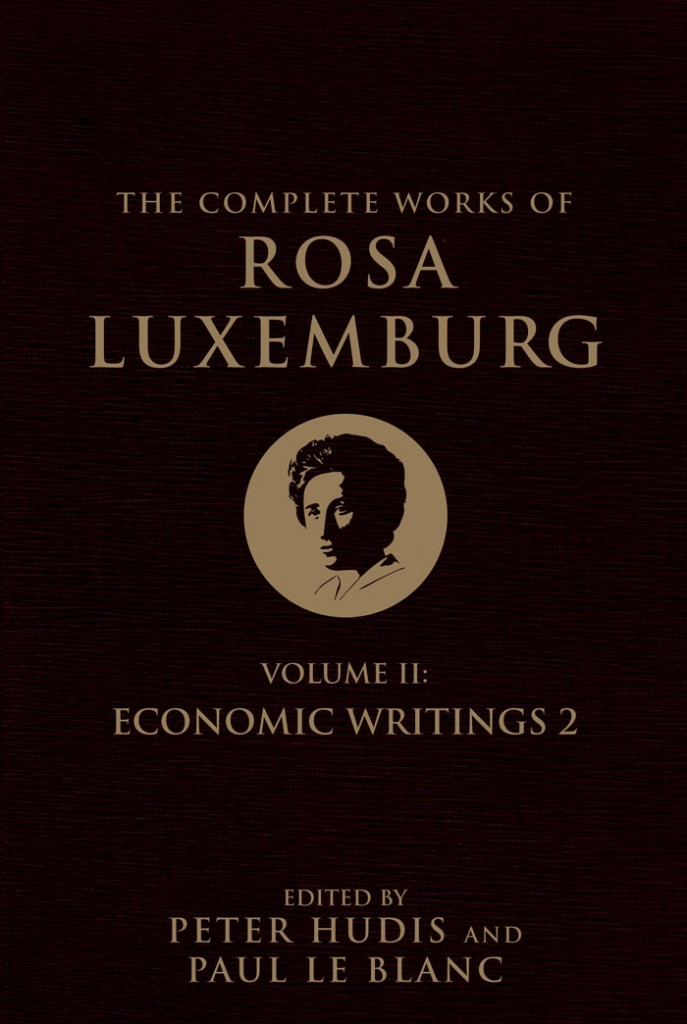 Rosa Luxemburg (1871–1919) is widely regarded as one of the most creative writers of modern socialism and the foremost female theoretician of European radicalism. Her wide-ranging and incisive works, which include studies on capitalism's inherent drive for global expansion, the relation between spontaneity and organization, and the inseparability of democracy and socialism, have made her a pole of attraction for theorists and activists around the world. Her fiercely independent intellect and uncompromising defense of human liberty speaks more powerfully to our era than to any other.
This volume contains a new English translation of Luxemburg's most important book, The Accumulation of Capital (1913) as well as her response to its critics. Taken together, they constitute one of the most important Marxist studies of the globalization of capital.
Buy it here.
Mad Like Artaud
By Sylvere Lotringer

Those who are mad like Antonin Artaud, are they just as mad as he was? Madness, like the plague, is contagious, and everyone, from his psychiatrists to his disciples, family, and critics, everyone who gets close to Artaud, seems to participate in his delirium. Sylvère Lotringer explores various embodiments of this shared delirium through what Artaud called "mental dramas"—a series of confrontations with his witnesses or "persecutors" where we uncover the raw delirium at work, even in Lotringer himself. Mad Like Artaud does not intend to add one more layer of commentary to the bitter controversies that have been surrounding the cursed poet's work since his death in 1948, nor does it take sides among the different camps who are still haggling over his corpse. This book speaks of the site where "madness" itself is simmering.
Buy it here.
Violence and Civility
By Etienne Balibar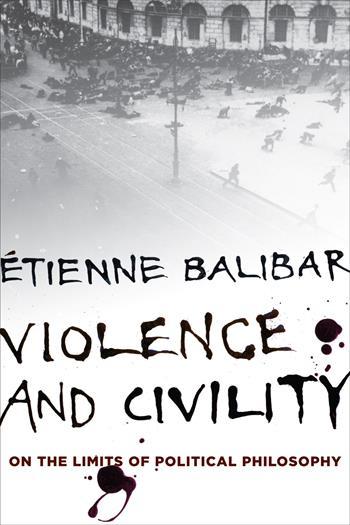 In this impassioned argument, Étienne Balibar boldly confronts the insidious causes of violence, racism, nationalism, and ethnic cleansing worldwide. Through a novel synthesis of theory and empirical studies of violence drawn from contemporary life, Balibar tests the limits of political philosophy to formulate new, productive conceptions of war, revolution, sovereignty, and class.
Using the pathbreaking thought of Derrida as a starting point, Balibar designs a topography of cruelty converted into extremism by ideology, juxtaposing its subjective forms (identity delusions, the desire for extermination, and the pursuit of vengeance) and its objective manifestations (capitalist exploitation and an institutional disregard for life). Through a lively engagement with Marx, Hegel, Hobbes, Clausewitz, Schmitt, and Luxemburg, Balibar advances a new understanding of politics as antiviolence and a fresh approach to achieving and sustaining civility. Rooted in the principles of transformation and empowerment, Balibar's versatile theory brings hope to a world increasingly divided by difference even as it draws closer together.
Buy it here.
The White Possessive
By Aileen Moreton-Robinson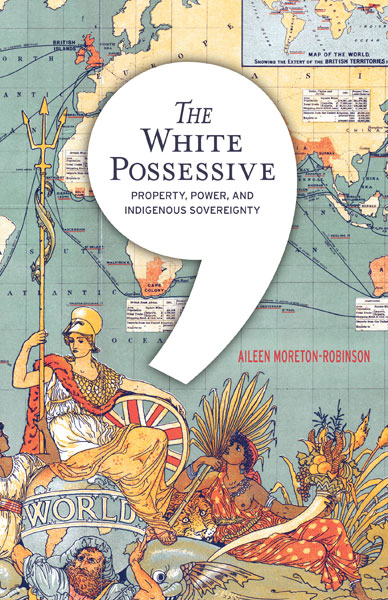 The White Possessive explores the links between race, sovereignty, and possession through themes of property: owning property, being property, and becoming propertyless. Focusing on the Australian Aboriginal context, Aileen Moreton-Robinson questions current race theory in the first world and its preoccupation with foregrounding slavery and migration. The nation, she argues, is socially and culturally constructed as a white possession.
Moreton-Robinson reveals how the core values of Australian national identity continue to have roots in Britishness and colonization, built on the disavowal of Indigenous sovereignty. Whiteness studies are central to Moreton-Robinson's reasoning, and she shows how blackness works as a white epistemological tool that bolsters the social production of whiteness—displacing Indigenous sovereignties and rendering them invisible in a civil rights discourse, sidestepping issues of settler colonialism.
Buy it here.
General Theory of Victims
By Francois Laruelle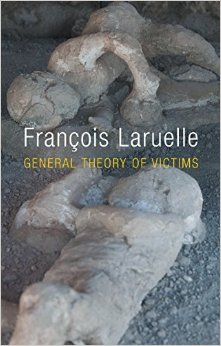 The most accessible expression of François Laruelle's non-philosophical, or 'non-standard', thought, General Theory of Victims forges a new role for contemporary philosophers and intellectuals by rethinking their relation to victims. A key text in recent continental philosophy, it is indispensable for anyone interested in the debates surrounding materialism, philosophy of religion, and ethics.
Transforming Joseph de Maistre's adage that the executioner is the cornerstone of society, General Theory of Victims instead proposes the victim as the cornerstone of humanity and the key figure for contemporary thought. Laruelle condemns philosophy for participating in and legitimating the great persecutions of the twentieth century, and lays out a new vision of victim-oriented ethics. To do this, he engages the resources of both quantum physics and theology in order to adapt a key concept of non-philosophy, Man-in-person, for a new understanding of the victim. As Man-in-person, the victim is no longer exclusively defined by suffering, but has the capacity to rise up against the world?s persecution. Based on this, Laruelle develops a new ethical role for the intellectual in which he does not merely 'represent' the victim, but imitates or 'clones' it, thereby assisting the victim?s uprising within thought.
Buy it here.
The Emotional Logic of Capitalism
By Martijn Konings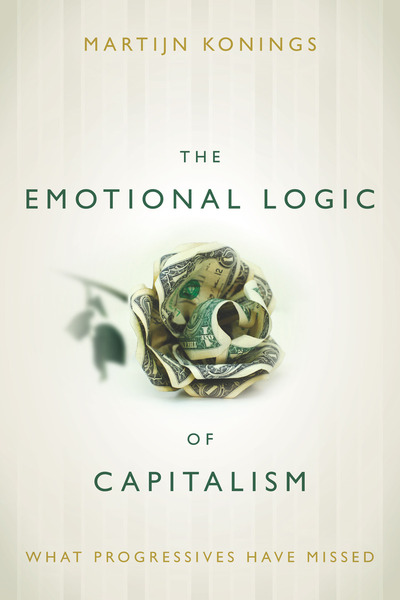 "The capitalist market, progressives bemoan, is a cold monster: it disrupts social bonds, erodes emotional attachments, and imposes an abstract utilitarian rationality. But what if such hallowed critiques are completely misleading? This book argues that the production of new sources of faith and enchantment is crucial to the dynamics of the capitalist economy. Distinctively secular patterns of attraction and attachment give modern institutions a binding force that was not available to more traditional forms of rule. Elaborating his alternative approach through an engagement with the semiotics of money and the genealogy of economy, Martijn Konings uncovers capitalism's emotional and theological content in order to understand the paradoxical sources of cohesion and legitimacy that it commands. In developing this perspective, he draws on pragmatist thought to rework and revitalize the Marxist critique of capitalism."
Buy it here.
The Ancients and the Postmoderns
By Fredric Jameson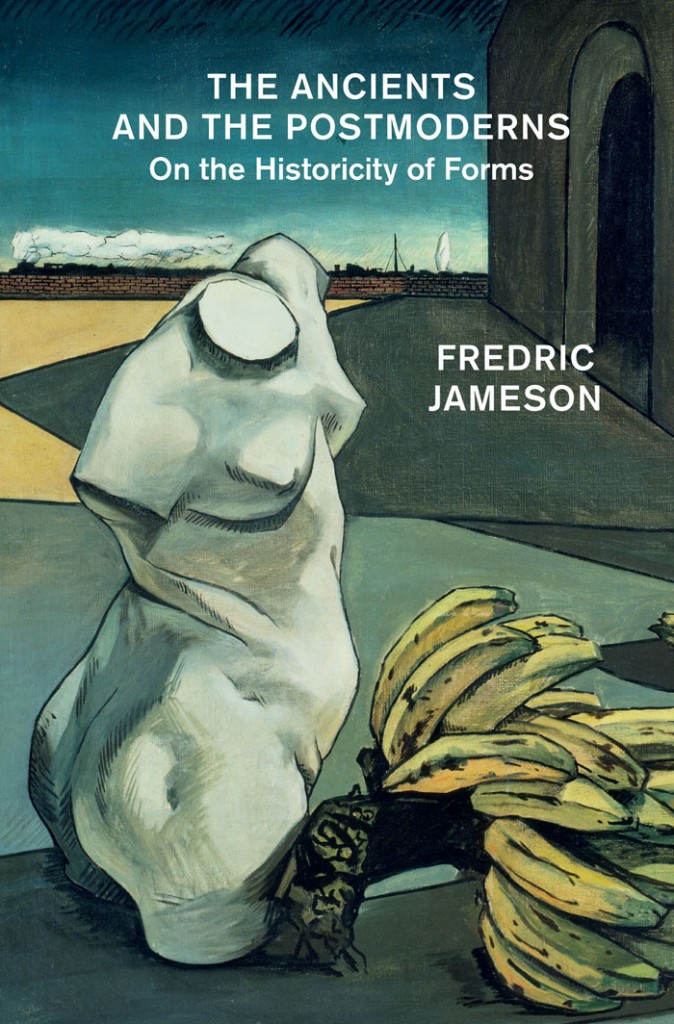 High modernism is now as far from us as antiquity was for the Renaissance. Such is the premise of Fredric Jameson's major new work in which modernist works, this time in painting (Rubens) and music (Wagner and Mahler), are pitted against late-modernist ones (in film) as well as a variety of postmodern experiments (from SF to The Wire, from "Eurotrash" in opera to Altman and East German literature): all of which attempt, in their different ways, to invent new forms to grasp a specific social totality. Throughout the historical periods, argues Jameson, the question of narrative persists through its multiple formal changes and metamorphoses.
Buy it here.
Did we miss any? Let us know in the comments.