If you're an author or publisher with a forthcoming book – send us a line at [email protected].
Intersectionality
By Patricia Hill Collins and Sirma Bilge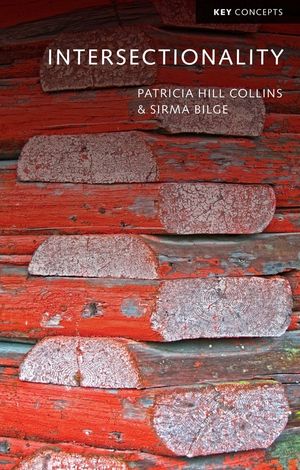 "The concept of intersectionality has become a hot topic in academic and activist circles alike. But what exactly does it mean, and why has it emerged as such a vital lens through which to explore how social inequalities of race, class, gender, sexuality, age, ability and ethnicity shape one another?
In this new book Patricia Hill Collins and Sirma Bilge provide a much-needed, introduction to the field of intersectional knowledge and praxis. They analyze the emergence, growth and contours of the concept and show how intersectional frameworks speak to topics as diverse as human rights, neoliberalism, identity politics, immigration, hip hop, global social protest, diversity, digital media, Black feminism in Brazil, violence and World Cup soccer. Accessibly written and drawing on a plethora of lively examples to illustrate its arguments, the book highlights intersectionality's potential for understanding inequality and bringing about social justice oriented change."
Buy it here.
The Making of Friedrich Nietzsche
By Daniel Blue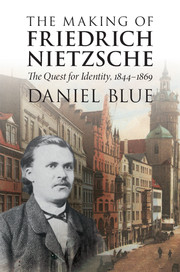 "How did Nietzsche the philosopher come into being? The Nietzsche known today did not develop 'naturally', through the gradual maturation of some inborn character. Instead, from an early age he engaged in a self-conscious campaign to follow his own guidance, thereby cultivating the critical capacities and personal vision which figure in his books. As a result, his published works are steeped in values that he discovered long before he mobilized their results. Indeed, one could argue that the first work which he authored was not a book at all, but his own persona. Based on scholarship previously available only in German, this book examines Nietzsche's unstable childhood, his determination to advance through self-formation, and the ways in which his environment, notably the Prussian education system, alternately influenced and impeded his efforts to find his own way. It will be essential reading for all who are interested in Nietzsche."
Buy it here.
Immaterialism
By Graham Harman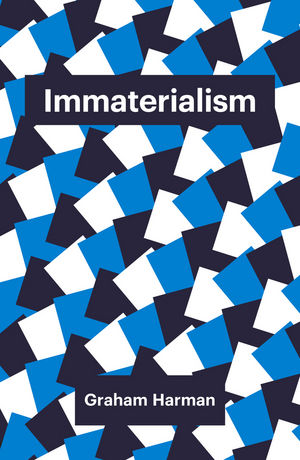 "What objects exist in the social world and how should we understand them? Is a specific Pizza Hut restaurant as real as the employees, tables, napkins and pizzas of which it is composed, and as real as the Pizza Hut corporation with its headquarters in Wichita, the United States, the planet Earth and the social and economic impact of the restaurant on the lives of its employees and customers?
In this book the founder of object-oriented philosophy develops his approach in order to shed light on the nature and status of objects in social life. While it is often assumed that an interest in objects amounts to a form of materialism, Harman rejects this view and develops instead an "immaterialist" method. By examining the work of leading contemporary thinkers such as Bruno Latour and Levi Bryant, he develops a forceful critique of 'actor-network theory'. In an extended discussion of Leibniz's famous example of the Dutch East India Company, Harman argues that this company qualifies for objecthood neither through 'what it is' or 'what it does', but through its irreducibility to either of these forms. The phases of its life, argues Harman, are not demarcated primarily by dramatic incidents but by moments of symbiosis, a term he draws from the biologist Lynn Margulis."
Buy it here.
The Last Communard
By Gavin Bowd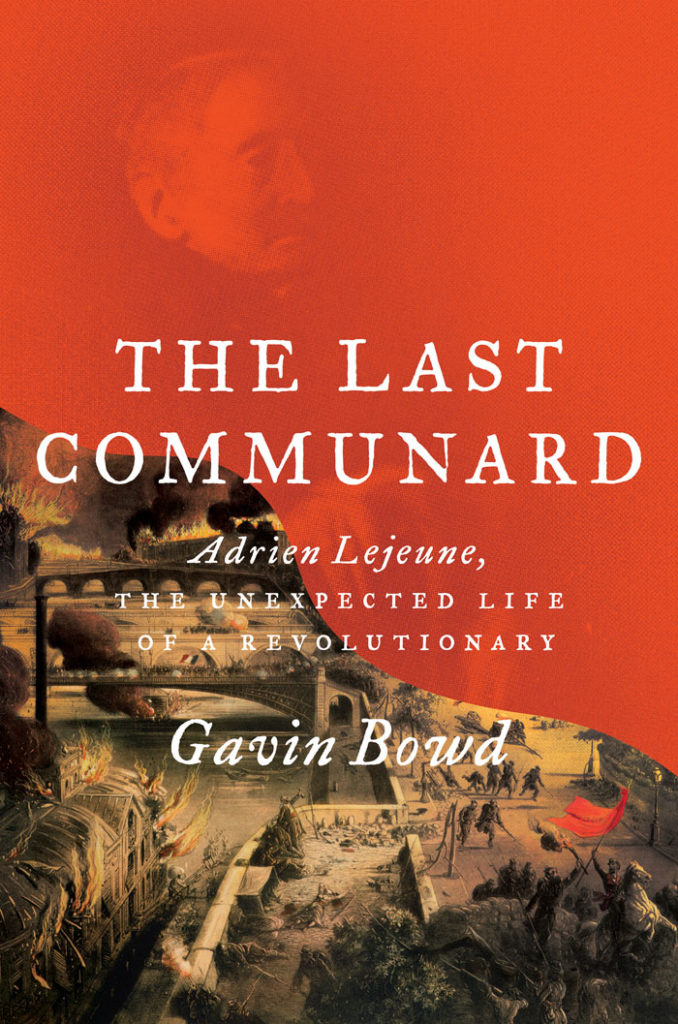 "In 1871, Adrien Lejeune fought on the barricades of the Paris Commune. He was imprisoned for treason when the Commune fell and narrowly avoided execution for his role in the struggle for a new future. In later life, he immigrated to Soviet Russia, finding fame as a revolutionary icon. In his native country, he was vaunted as a hero, a touchstone of revolutions past during France's interwar dramas.
Abandoned by the Soviet regime, he languished, fortunes foundering, in Russia. Having led a long and extraordinary life, he died in Siberia in 1942 while fleeing Moscow as the Nazi armies swept across western Russia. It was another thirty years before he returned to Paris, his ashes coming to rest in the Communards' plot of the Père Lachaise cemetery, on the centennial of the uprising, a symbol of France's undying radical tradition.
Gavin Bowd's stunning narrative shows how an individual can be swept up in the fierce tides of history, and at the same time be defined by his own efforts to force those tides into a different, and better, course. Lejeune's life captures war and revolution in a tumultuous period of European history."
Buy it here.
The Origins of Neoliberalism
By Dotan Leshem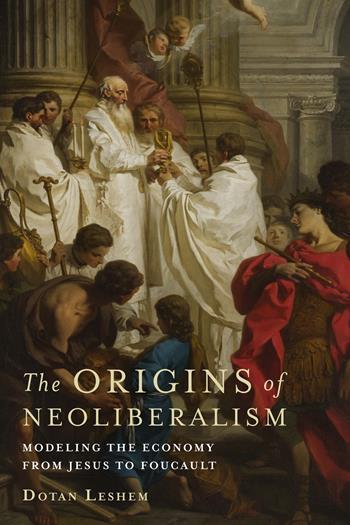 "Dotan Leshem recasts the history of the West from an economic perspective, bringing politics, philosophy, and the economy closer together and revealing the significant role of Christian theology in shaping economic and political thought. He begins with early Christian treatment of economic knowledge and the effect of this interaction on ancient politics and philosophy. He then follows the secularization of the economy in liberal and neoliberal theory.
Leshem draws on Hannah Arendt's history of politics and Michel Foucault's genealogy of economy and philosophy. He consults exegetical and apologetic tracts, homilies and eulogies, manuals and correspondence, and Church canons and creeds to trace the influence of the economy on Christian orthodoxy. Only by relocating the origins of modernity in Late Antiquity, Leshem argues, can we confront the full effect of the neoliberal marketized economy on contemporary societies. Then, he proposes, a new political philosophy that re-secularizes the economy will take shape and transform the human condition."
Buy it here.
Redefining Genocide
By Damien Short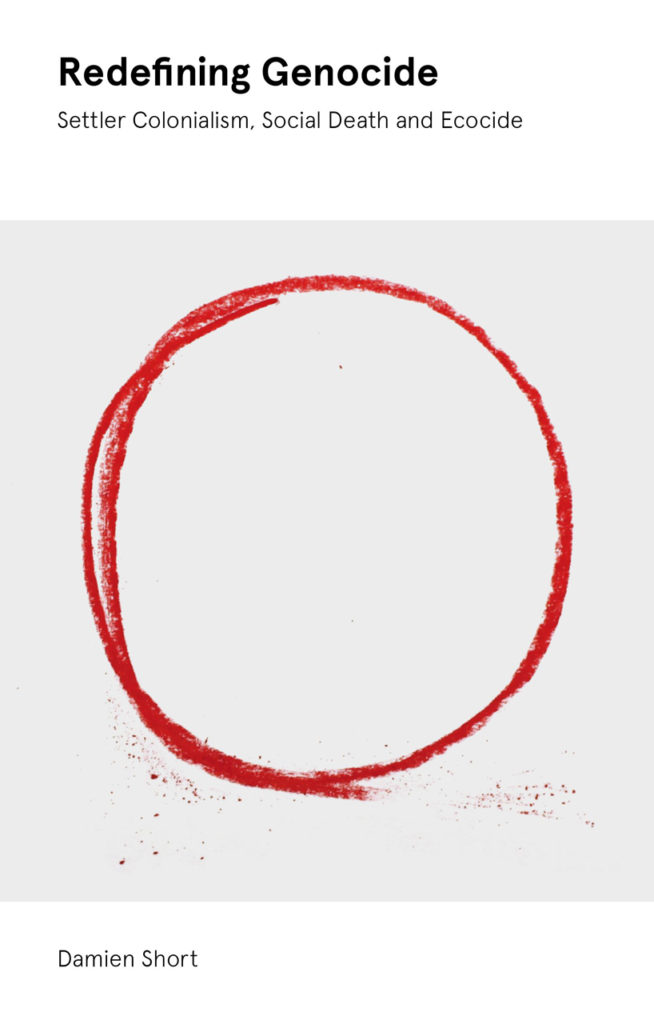 "Historically known simply as systematic mass killing of a group of people, human genocide is, in reality, an extremely subtle and complex phenomenon. In the highly controversial and original Redefining Genocide, Damian Short systematically rethinks how academia currently characterizes genocide and how it actually should define it in the future. Short uses close empirical analysis of several controversial yet underdiscussed case studies worldwide, such as Palestine, Sri Lanka, Australia, and Alberta's Tar Sands. With intense examination of topical issues—such as fracking, environmental destruction, and the West Bank settlements—he reveals the key roles that settler colonialism, capitalism, finite resources, and the ecological crisis play in driving genocidal social death on a global scale. A provocative rethinking of how one of our world's most disturbing aspects should be defined in the modern age, Redefining Genocide will be essential reading for all students and scholars of genocide studies."
Buy it here.
The Art of Freedom
By Juliane Rebentisch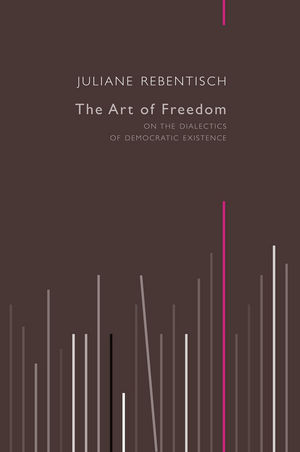 "The concept of democratic freedom refers to more than the kind of freedom embodied by political institutions and procedures. Democratic freedom can only be properly understood if it is grasped as the expression of a culture of freedom that encompasses an entire form of life. Juliane Rebentisch's systematic and historical approach demonstrates that we can learn a great deal about the democratic culture of freedom from its philosophical critics.
From Plato to Carl Schmitt, the critique of democratic culture has always been articulated as a critique of its aestheticization". Rebentisch defends various phenomena of aestheticization — from the irony typical of democratic citizens to the theatricality of the political — as constitutive elements of democratic culture and the notion of freedom at the heart of its ethical and political self-conception."
Buy it here.
Biocultural Creatures: Toward a New Theory of the Human
By Samantha Frost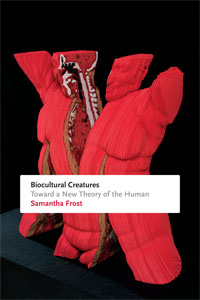 "In Biocultural Creatures, Samantha Frost brings feminist and political theory together with findings in the life sciences to recuperate the category of the human for politics. Challenging the idea of human exceptionalism as well as other theories of subjectivity that rest on a distinction between biology and culture, Frost proposes that humans are biocultural creatures who quite literally are cultured within the material, social, and symbolic worlds they inhabit. Through discussions about carbon, the functions of cell membranes, the activity of genes and proteins, the work of oxygen, and the passage of time, Frost recasts questions about the nature of matter, identity, and embodiment.  In doing so, she elucidates the imbrication of the biological and cultural within the corporeal self.  In remapping the relation of humans to their habitats and arriving at the idea that humans are biocultural creatures, Frost provides new theoretical resources for responding to political and environmental crises and for thinking about how to transform the ways we live."
Buy it here.