If you're a publisher or an author with a forthcoming book, let us know. Email [email protected].
Stasis
By Giorgio Agamben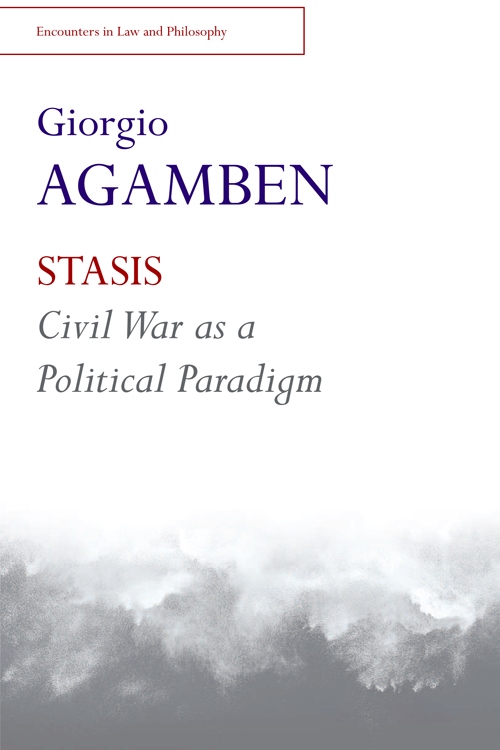 "In this inaugural volume of the Edinburgh Encounters in Law and Philosophy series, Giorgio Agamben focuses upon the on-going warfare European state power has waged against its most malignant enemy: civil war itself.
The survival of the State is seen to depend on its ability to preserve the political community from factional enmity. Agamben first investigates the Athenian theme of 'Stasis' – the city's struggle against internal revolt – before turning to a new reading of Hobbes' Leviathan and its approach to the peril of the commonwealth's exposure to civil strife, division and revolution.
At the heart of this book is the issue of state powers in their continuous decline – an issue that is key to the renewal of political, philosophical and legal thought."
Buy it here.
Philosophical Chemistry
By Manuel Delanda

"Philosophical Chemistry furthers Manuel DeLanda's revolutionary intervention in the philosophy of science and science studies. Against a monadic and totalizing understanding of science, DeLanda's historicizing investigation traces the centrality of divergence, specialization and hybridization through the fields and subfields of chemistry.
The strategy followed uses a series of chemical textbooks, separated from each other by fifty year periods (1750, 1800, 1850, and 1900), to follow the historical formation of consensus practices. The three chapters deal with one subfield of chemistry in the century in which it was developed: eighteenth-century inorganic chemistry, nineteenth-century organic chemistry, and nineteenth-century physical chemistry. This book creates a model of a scientific field capable of accommodating the variation and differentiation evident in the history of scientific practice. DeLanda proposes a model that is made of three components: a domain of phenomena, a community of practitioners, and a set of instruments and techniques connecting the community to the domain.
Philosophical Chemistry will be essential reading for those engaged in emergent, radical and contemporary strands of thought in the philosophy of science and for those scholars and students who strive to practice a productive dialogue between the two disciplines."
Buy it here.
Between Levinas and Lacan
By Mari Ruti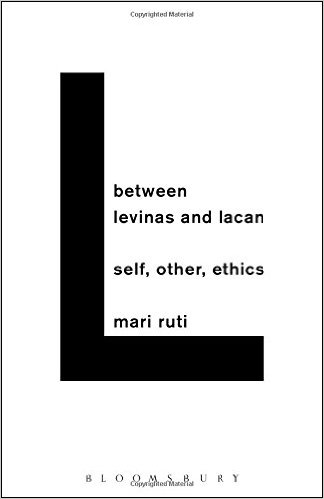 "Levinas and Lacan, two giants of contemporary theory, represent schools of thought that seem poles apart. In this major new work, Mari Ruti charts the ethical terrain between them.
At first glance, Levinansian and Lacanian approaches may seem more or less incompatible, and in many ways they are, particularly in their understanding of the self-other relationship. For both Levinas and Lacan, the subject's relationship to the other is primary in the sense that the subject, literally, does not exist without the other, but they see the challenge of ethics quite differently: while Levinas laments our failure to adequately meet the ethical demand arising from the other, Lacan laments the consequences of our failure to adequately escape the forms this demand frequently takes.
Although this book outlines the major differences between Levinas and Judith Butler on the one hand and Lacan, Slavoj Žižek, and Alain Badiou on the other, Ruti proposes that underneath these differences one can discern a shared concern with the thorny relationship between the singularity of experience and the universality of ethics."
Buy it here.
Biopolitical Imperialism
By M.G.E Kelley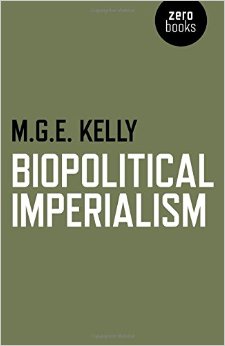 "Biopolitical Imperialism is a book about international politics today. The core, eponymous thesis is that our world is marked by a pattern of biopolitical parasitism, that is, the enhancement of the life of wealthy populations of First World countries on the basis of an active denigration of the lives of the poor mass of humanity. The book details how this dynamic plays out both inside wealthy countries and internationally."
Buy it here.
Metaphysics and Music in Adorno and Heidegger
By Wesley Phillips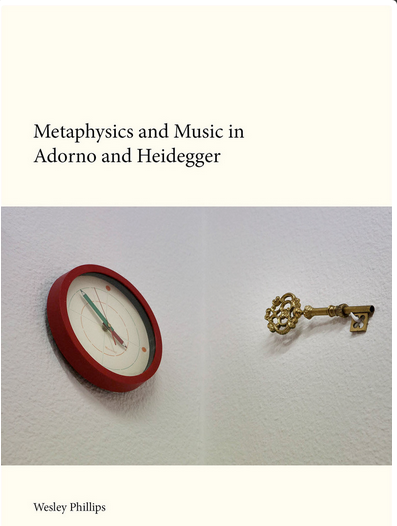 "Metaphysics and Music in Adorno and Heidegger seeks to show how two notoriously opposed German philosophers share a rethinking of the contemporary possibility of metaphysics via notions of music and waiting. Interweaving discourses of philosophy, critical theory, cultural studies and aesthetics, the book puts forward the idea of an expression of waiting in vain as constituting an alternative comportment of promise, in a situation where the promise of metaphysics is questionable. These findings are connected to the broader, historical materialist promise of social change. Throughout the book, the Italian composer Luigi Nono is taken to exemplify the temporal and spatial character of this expression. Metaphysics and Music in Adorno and Heidegger includes new interpretations of both Adorno and Heidegger, and will be of interest to students and scholars of both critical aesthetics and radical thought."
Buy it here.
Into Immaterial culture
By Vilem Flusser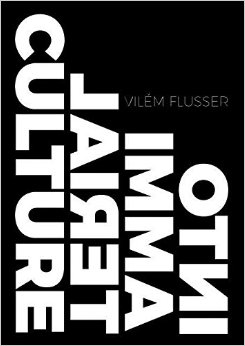 "Is the alphabet about to disappear? How will we communicate without it? Are there any indications of new, emergent codes? Is human communication going through a mutation? These are only some of the provocative questions posed by Vilém Flusser in "Into Immaterial Culture." The four essays of this book were delivered as a series of lectures at the School of Communication and the Arts of the University of São Paulo in August of 1986, one year after the publication of the first Brazilian edition of "Towards a Philosophy of Photography," published as "A Filosofia da Caixa Preta." Through these four short essays, Flusser presents, in a nutshell, his communications theory. Their style is condensed, with a series of quick-fire sentences, which are best read in conjunction with his major works of the same period. However, for a fist time reader of his work, these four lectures are a good introduction to some of Flusser's polemic and provocative concepts regarding human communication, its future, and its ethical, aesthetic, and epistemological implications; a vision that is paradoxically utopian and dystopian."
Buy it here.
Badiou Dictionary
Edited by Steven Concoran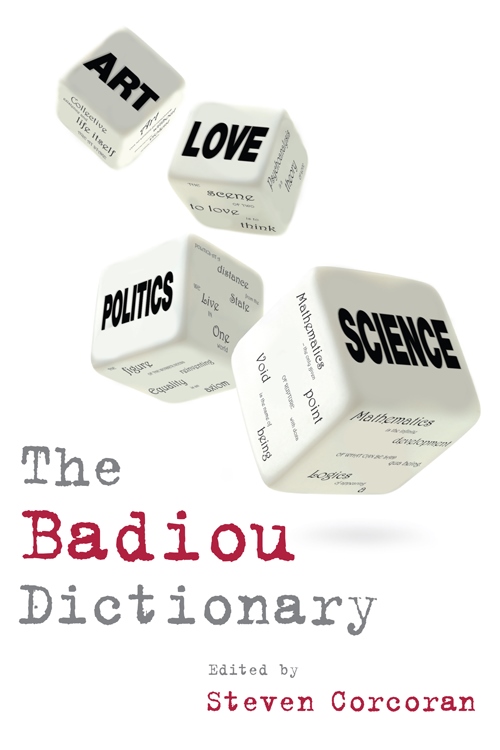 "There is no doubt that The Badiou Dictionary will present a landmark. Its entries provide a series of red threads through the work of one of the most important contemporary thinkers, written with clarity and based on vast scholarship. Steve Corcoran gathered a most impressive group of outstanding scholars, each with an independent voice. Indispensible for the beginners, a treat for all who have been following the development of Badiou's thought over the last decades."
Buy it here.