A quick note: this roundup (and the month before) are late because I've been moving. We'll be back on schedule for December.
If you're an author or a publisher with a forthcoming book, hit us up at [email protected]. Use the subject line "New Book."
The Playstation Dreamworld
By Alfie Bown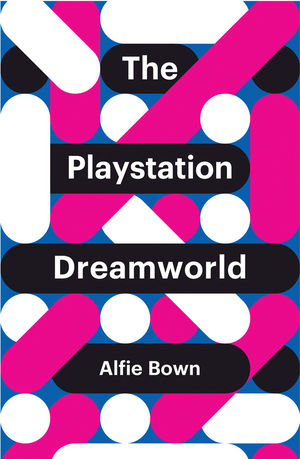 From mobile phones to consoles, tablets and PCs, we are now a generation of gamers. The PlayStation Dreamworld is – to borrow a phrase from Slavoj Zizek – the pervert's guide to videogames. It argues that we can only understand the world of videogames via Lacanian dream analysis. It also argues that the Left needs to work inside this dreamspace – a powerful arena for constructing our desires – or else the dreamworld will fall entirely into the hands of dominant and reactionary forces.
While cyberspace is increasingly dominated by corporate organization, gaming, at its most subversive, can nevertheless produce radical forms of enjoyment which threaten the capitalist norms that are created and endlessly repeated in our daily relationships with mobile phones, videogames, computers and other forms of technological entertainment. Far from being a book solely for dedicated gamers, this book dissects the structure of our relationships to all technological entertainment at a time when entertainment has become ubiquitous. We can no longer escape our fantasies but rather live inside their digital reality.
Buy it here.
Social Reproduction Theory
By Tithi Bhattacharya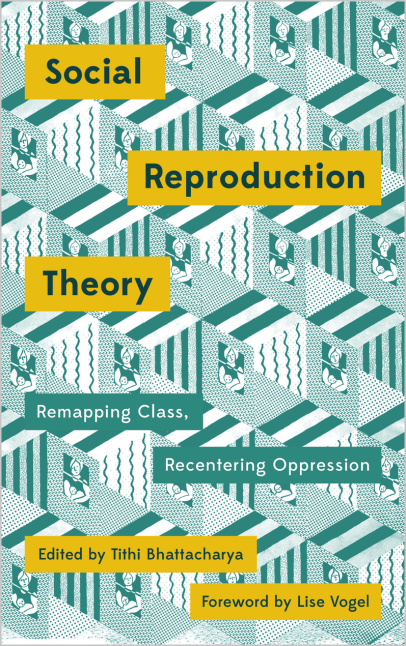 This groundbreaking collection explores the profound power of Social Reproduction Theory to deepen our understanding of everyday life under capitalism. While many Marxists tend to focus on the productive economy, this book focuses on issues such as child care, health care, education, family life and the roles of gender, race and sexuality, all of which are central to understanding the relationship between economic exploitation and social oppression.
In this book, leading writers such as Lise Vogel, Nancy Fraser, David McNally and Susan Ferguson reveal the ways in which daily and generational reproductive labour, found in households, schools, hospitals and prisons, also sustains the drive for accumulation.
Presenting a more sophisticated alternative to intersectionality, these essays provide ideas which have important strategic implications for anti-capitalists, anti-racists and feminists attempting to find a path through the seemingly ever more complex world we live in.
Buy it here.
Narcocapitalism
By Laurent de Sutter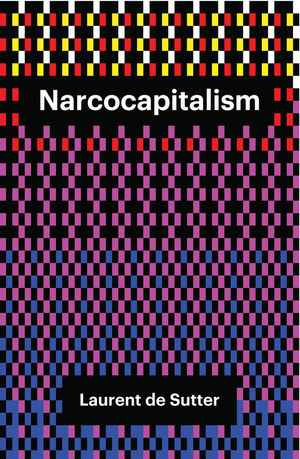 What do the invention of anaesthetics in the middle of the nineteenth century, the Nazis' use of cocaine, and the development of Prozac have in common? The answer is that they're all products of the same logic that defines our contemporary era: 'the age of anaesthesia'. Laurent de Sutter shows how large aspects of our lives are now characterised by the management of our emotions through drugs, ranging from the everyday use of sleeping pills to hard narcotics. Chemistry has become so much a part of us that we can't even see how much it has changed us.
In this era, being a subject doesn't simply mean being subjected to powers that decide our lives: it means that our very emotions have been outsourced to chemical stimulation. Yet we don't understand why the drugs that we take are unable to free us from fatigue and depression, and from the absence of desire that now characterizes our psychopolitical condition. We have forgotten what it means to be excited because our only excitement has become drug-induced. We have to abandon the narcotic stimulation that we've come to rely on and find a way back to the collective excitement that is narcocapitalism's greatest fear.
Buy it here.
Pain, Pleasure and the Greater Good
By Cathy Gere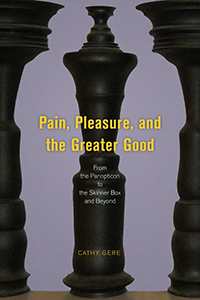 How should we weigh the costs and benefits of scientific research on humans? Is it right that a small group of people should suffer in order that a larger number can live better, healthier lives? Or is an individual truly sovereign, unable to be plotted as part of such a calculation?
These are questions that have bedeviled scientists, doctors, and ethicists for decades, and in Pain, Pleasure, and the Greater Good, Cathy Gere presents the gripping story of how we have addressed them over time. Today, we are horrified at the idea that a medical experiment could be performed on someone without consent. But, as Gere shows, that represents a relatively recent shift: for more than two centuries, from the birth of utilitarianism in the eighteenth century, the doctrine of the greater good held sway. If a researcher believed his work would benefit humanity, then inflicting pain, or even death, on unwitting or captive subjects was considered ethically acceptable. It was only in the wake of World War II, and the revelations of Nazi medical atrocities, that public and medical opinion began to change, culminating in the National Research Act of 1974, which mandated informed consent. Showing that utilitarianism is based in the idea that humans are motivated only by pain and pleasure, Gere cautions that that greater good thinking is on the upswing again today and that the lesson of history is in imminent danger of being lost.
Rooted in the experiences of real people, and with major consequences for how we think about ourselves and our rights, Pain, Pleasure, and the Greater Good is a dazzling, ambitious history.
Buy it here.
The Habermas Handbook
Edited By  Hauke Brunkhorst, Regina Kreide, Cristina Lafont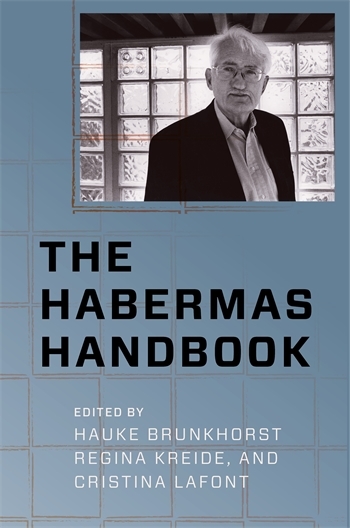 Jürgen Habermas is one of the most influential philosophers of our time. His diagnoses of contemporary society and concepts such as the public sphere, communicative rationality, and cosmopolitanism have influenced virtually all academic disciplines, spurred political debates, and shaped intellectual life in Germany and beyond for more than fifty years. In The Habermas Handbook, leading Habermas scholars elucidate his thought, providing essential insight into his key concepts, the breadth of his work, and his influence across politics, law, the social sciences, and public life.
This volume offers a comprehensive overview and an in-depth analysis of Habermas's work in its entirety. After examining his intellectual biography, it goes on to illuminate the social and intellectual context of Habermasian thought, such as the Frankfurt School, speech-act theory, and contending theories of democracy. The Handbook provides an extensive account of Habermas's texts, ranging from his dissertation on Schelling to his most recent writing about Europe. It illustrates the development of his thought and its frequently controversial reception while elaborating the central ideas of his work. The book also provides a glossary of key terms and concepts, making the complexity of Habermas's thought accessible to a broad readership.
Buy it here.
Red International and Black Caribbean
By Margaret Stevens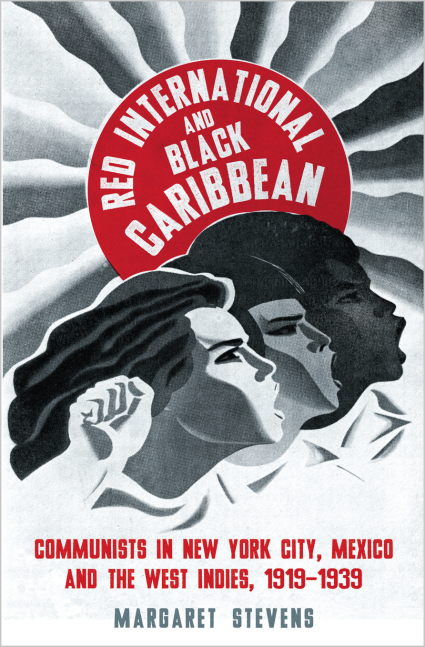 his is the history of the black radicals who organised as Communists between the two imperialist wars of the twentieth century. It explores the political roots of a dozen organisations and parties in New York City, Mexico and the Black Caribbean, including the Anti-Imperialist League, and the American Negro Labour Congress and the Haiti Patriotic League, and reveals a history of myriad connections and shared struggle across the continent.
This book reclaims the centrality of class consciousness and political solidarity amongst these black radicals, who are too often represented as separate from the international Communist movement which emerged after the Russian Revolution in 1917. Instead, it describes the inner workings of the 'Red International' in relation to struggles against racial and colonial oppression. It introduces a cast of radical characters including Richard Moore, Otto Huiswoud, Navares Sager, Grace Campbell, Rose Pastor Stokes and Wilfred Domingo.
Challenging the 'great men' narrative, Margaret Stevens emphasises the role of women in their capacity as laborers; the struggles of peasants of colour; and of black workers in and around Communist parties.
Buy it here.
September Releases
Heidegger's Black Notebooks
Edited by Andrew J. Mitchell and Peter Trawny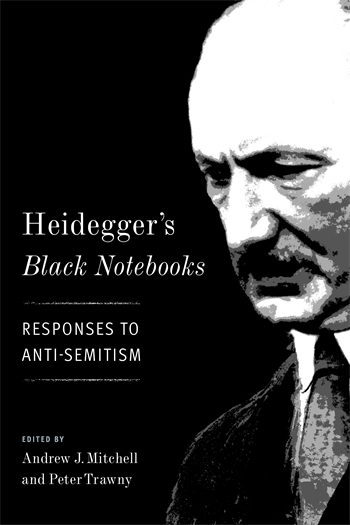 From the 1930s through the 1970s, the philosopher Martin Heidegger kept a running series of private writings, the so-called Black Notebooks. The recent publication of the Black Notebooks volumes from the war years have sparked international controversy. While Heidegger's engagement with National Socialism was well known, the Black Notebooks showed for the first time that this anti-Semitism was not merely a personal resentment. They contain not just anti-Semitic remarks, they show Heidegger incorporating basic tropes of anti-Semitism into his philosophical thinking. In them, Heidegger tried to assign a philosophical significance to anti-Semitism, with "the Jew" or "world Judaism" cast as antagonist in his project.
How, then, are we to engage with a philosophy that, no matter how significant, seems contaminated by anti-Semitism? This book brings together an international group of scholars from a variety of disciplines to discuss the ramifications of the Black Notebooks for philosophy and the humanities at large. Bettina Bergo, Robert Bernasconi, Martin Gessmann, Sander Gilman, Peter E. Gordon, Hans Ulrich Gumbrecht, Michael Marder, Eduardo Mendieta, Richard Polt, Tom Rockmore, Peter Trawny, and Slavoj Žižek discuss issues including anti-Semitism in the Black Notebooks and Heidegger's thought more broadly, such as German conceptions of Jews and Judaism, Heidegger's notions of metaphysics, and anti-Semitism's entanglement with Heidegger's views on modernity and technology, grappling with material as provocative as it is deplorable. In contrast to both those who seek to exonerate Heidegger and those who simply condemn him, and rather than an all-or-nothing view of Heidegger's anti-Semitism, they urge careful reading and rereading of his work to turn Heideggerian thought against itself. These measured and thoughtful responses to one of the major scandals in the history of philosophy unflinchingly take up the tangled and contested legacy of Heideggerian thought.
Buy it here.
Manet
By Pierre Bourdieu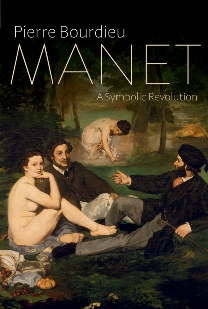 What is a 'symbolic revolution'? What happens when a symbolic revolutions occurs, how can it succeed and prevail and why is it so difficult to understand? Using the exemplary case of Édouard Manet, Pierre Bourdieu began to ponder these questions as early as the 1980s, before making it the focus of his lectures in his last years at the Collége de France. This second volume of Bourdieu's previously unpublished lectures provides his most sustained contribution to the sociology of art and the analysis of cultural fields. It is also a major contribution to our understanding of impressionism and the works of Manet.
Bourdieu treats the paintings of Manet as so many challenges to the conservative academicism of the pompier painters, the populism of the Realists, the commercial eclecticism of genre painting, and even the 'Impressionists', showing that such a revolution is inseparable from the conditions that allow fields of cultural production to emerge. At a time when the Academy was in crisis and when the increase in the number of painters challenged the role of the state in defining artistic value, the break that Manet inaugurated revolutionised the aesthetic order. The new vision of the world that emerged from this upheaval still shapes our categories of perception and judgement today – the very categories that we use everday to understand the representations of the world and the world itself.
This major work by one of the greatest sociologists of the last 50 years will be of great interest to students and scholars in sociology, art history and the social sciences and humanities generally. It will also appeal to a wide readership interested in art, in impressionism and in the works of Manet.
Buy it here.
Talking to Brick Walls
By Jacques Lacan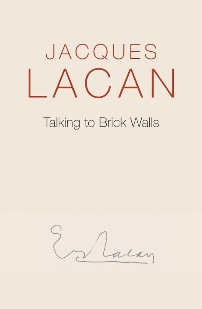 'I've been talking to brick walls' says Lacan, meaning: 'Neither to you, nor to the Big Other. I'm speaking by myself. And this is precisely what interests you. It's up to you to interpret me.'
These brick walls are those of the chapel at Sainte-Anne hospital. Getting back in touch with his younger years as a junior doctor, Lacan amuses himself, improvises, and lets himself go. The intention is a polemical one: the best of his pupils, captivated by the idea that analysis evacuates all prior knowledge, have been raising the banner of non-knowledge, borrowed from Bataille. No, says Lacan, psychoanalysis proceeds from a supposed knowledge, that of the unconscious. One gains access to it by the path of truth (the analysand ventures to say what comes to mind, frankly and with no frills) when it comes to an end in jouissance (the analyst interprets what the analysand says in terms of libido).
However, two further paths bar access to this one: ignorance (to devote oneself to it with passion is always to consolidate established knowledge), and power (the passion for might obliterates what is revealed by parapraxes). Psychoanalysis teaches the virtues of powerlessness: this, at least, respects the real.
A wise lesson for an era, this era of ours, that has seen bureaucracy, arm in arm with science, dreaming of changing humankind in its deepest reaches – through propaganda, through direct manipulation of the brain, through biotechnology, and even through social engineering. Admittedly things were no better before, but tomorrow they could be far worse.
Buy it here.
Artaud the Moma
By Jacques Derrida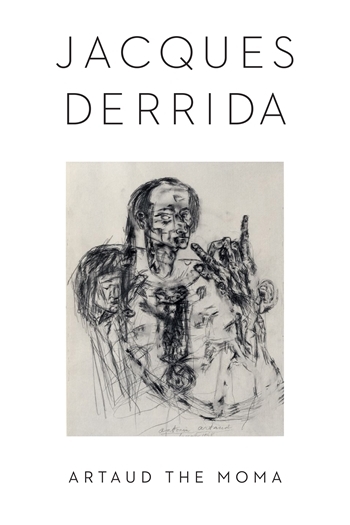 In 1996 Jacques Derrida gave a lecture at the Museum of Modern Art in New York on the occasion of Antonin Artaud: Works on Paper, one of the first major international exhibitions to present the avant-garde dramatist and poet's paintings and drawings. Derrida's original title, "Artaud the Moma," is a characteristic play on words. It alludes to Artaud's calling himself Mômo, Marseilles slang for "fool," upon his return to Paris in 1946 after nine years in various asylums, while playing off of the museum's nickname, MoMA. But the title was not deemed "presentable or decent," in Derrida's words, by the very institution that chose to exhibit Artaud's work. Instead, the lecture was advertised as "Jacques Derrida . . . will present a lecture about Artaud's drawings."
For Derrida, what was at stake was what it meant for the museum to exhibit Artaud's drawings and for him to lecture on Artaud in that institutional context. Thinking over the performative force of Artaud's work and the relation between writing and drawing, Derrida addresses the multiplicity of Artaud's identities to confront the modernist museum's valorizing of originality. He channels Artaud's specter, speech, and struggle against representation to attempt to hold the museum accountable for trying to confine Artaud within its categories. Artaud the Moma, as lecture and text, reveals the challenge that Artaud posed to Derrida—and to art and its institutional history. A powerful interjection into the museum halls, this work is a crucial moment in Derrida's thought and an insightful, unsparing reading of a challenging writer and artist.
Buy it here.