Invented for Reddit, but probably more fun in your philosophy class.
Here's how it works. You and your friends print out a copy before your philosophy class. Mark each square whenever a classmate performs a listed action. For instance, if a classmate says "I really believe Ayn Rand's Objectivism, the one true philosophy, mandates an anarcho-capitalist society," you would make the two corresponding squares. The center square can either be a free space, or filled in whenever a classmate says something that can be classified as a crock of shit.
When you fill an entire row (including a diagonal row), you yell "Bingo!" (or maybe "Bullshit!") and promptly get thrown out of your class.
Now to waste all day tomorrow creating the vastly superior "Critical Theory Bingo."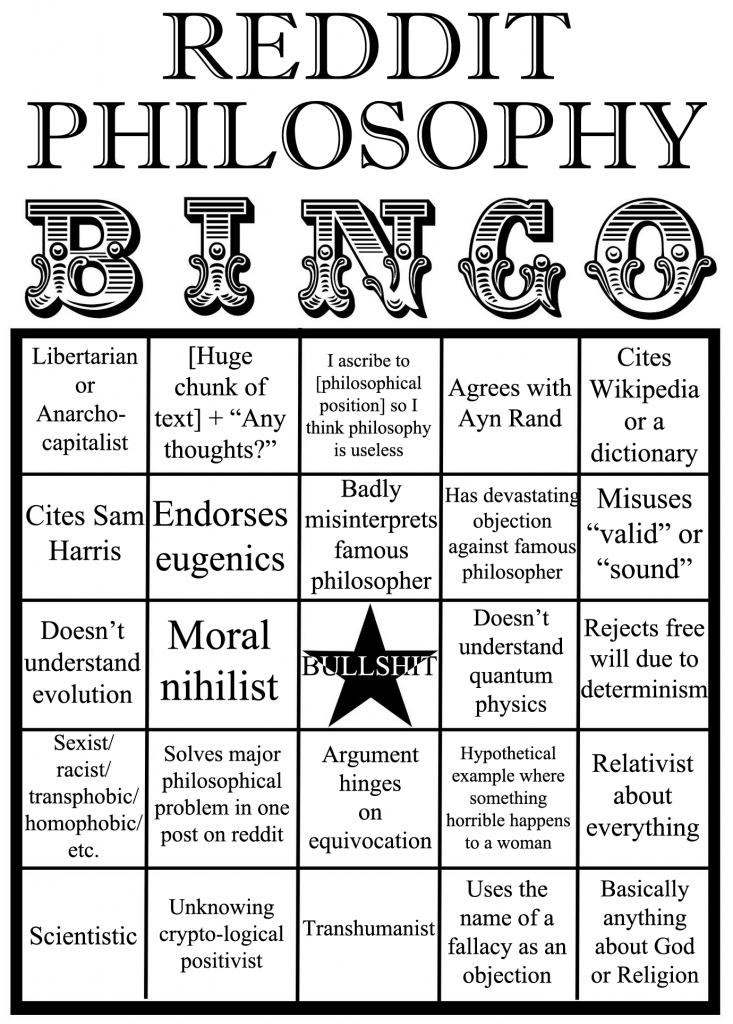 [H/T Reddit]