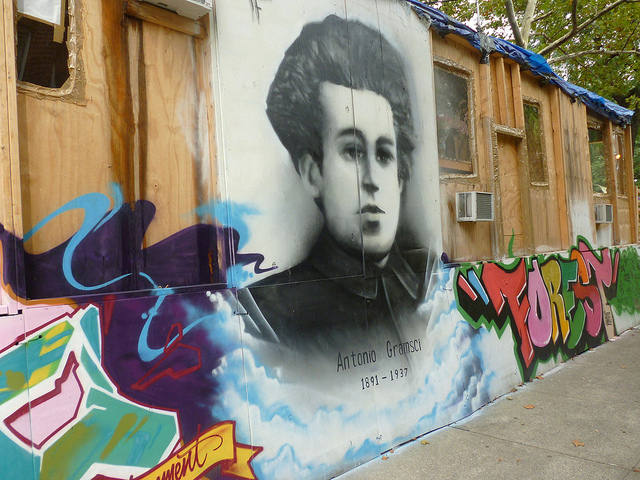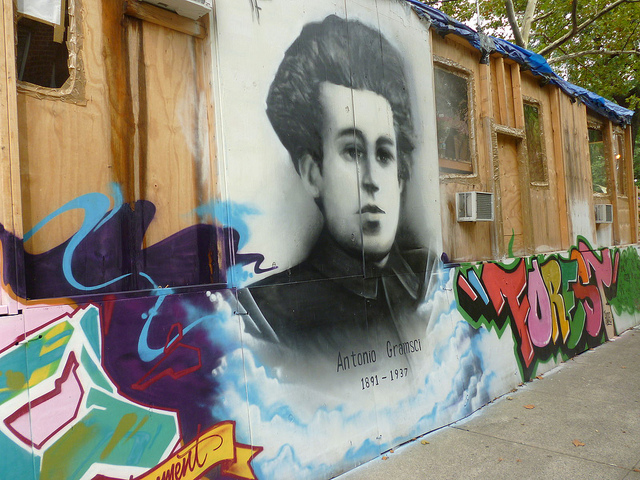 The Gramsci Monument, a project from artist Thomas Hirschhorn located in the Bronx, ended its scheduled 3 month run earlier this week. The monument was more of a ad-hoc community center inspired by Gramsci and less of a "statue of a dead white man."
The New York Times wrote:
Resembling a home for postapocalyptic survivors, it has a library stocked with books on political and social theory; a radio station; a space for producing a daily newspaper; a snack bar; and a stage for musical and theatrical performances. There's a room equipped with computers and another with a small exhibition of the personal effects of Antonio Gramsci (1891-1937), including a comb, slippers and a wallet.
The monument drew an impressive list of guest speakers, including Frank Wilderson III, Simon Critchley and Gayatri Spivak.
Photos of those speakers and monument below.