#1 Giorgio Agamben – Opus Dei: An Archaeology of Duty
In this follow-up to The Kingdom and the Glory and The Highest Poverty, Agamben investigates the roots of our moral concept of duty in the theory and practice of Christian liturgy. Beginning with the New Testament and working through to late scholasticism and modern papal encyclicals, Agamben traces the Church's attempts to repeat Christ's unrepeatable sacrifice. Crucial here is the paradoxical figure of the priest, who becomes more and more a pure instrument of God's power, so that his own motives and character are entirely indifferent as long as he carries out his priestly duties. In modernity, Agamben argues, the Christian priest has become the model ethical subject. We see this above all in Kantian ethics. Contrasting the Christian and modern ontology of duty with the classical ontology of being, Agamben contends that Western philosophy has unfolded in the tension between the two. This latest installment in the study of Western political structures begun in Homo Sacer is a contribution to the study of liturgy, an extension of Nietzsche's genealogy of morals, and a reworking of Heidegger's history of Being.
Buy it here.
#2 Alain Badiou – Rhapsody for the Theatre
For Alain Badiou, theatre—unlike cinema—creates a space in which philosophy can be lived. It is, of all the arts, the most closely related to politics: both depend on a limited number of texts or statements, which are collectively enacted by a group of actors or militants who test the limits of the structure inn which they are confined, be it the medium of drama or the nation-state. For this reason, the history of theatre is inseparable from the history of state repression and censorship.
This definitive collection of Badiou's work on the theatre includes not only the title essay 'Rhapsody for the Theatre', originally published as a pamphlet in France, but also essay on Jean-Paul Sartre, on the political destiny of contemporary drama, and on Badiou's own work as a playwright.
Buy it here.
#3 Antonio Negri – Spinoza for our Time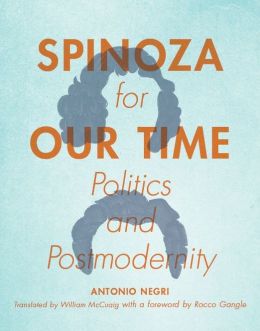 Antonio Negri, one of the world's leading scholars on Baruch Spinoza (1632–1677) and his contemporary legacy, offers a straightforward explanation of the philosopher's elaborate arguments and a persuasive case for his ongoing relevance. Responding to a resurgent interest in Spinoza's thought and its potential application to contemporary global issues, Negri demonstrates the thinker's special value to politics, philosophy, and related disciplines.
Negri's work is both a return to and an advancement of his initial affirmation of Spinozian thought in The Savage Anomaly. He further defends his understanding of the philosopher as a proto-postmodernist, or a thinker who is just now, with the advent of the postmodern, becoming contemporary. Negri also connects Spinoza's theories to recent trends in political philosophy, particularly the reengagement with Carl Schmitt's "political theology," and the history of philosophy, including the argument that Spinoza belongs to a "radical enlightenment." By positioning Spinoza as a contemporary revolutionary intellectual, Negri addresses and effectively defeats twentieth-century critiques of the thinker waged by Jacques Derrida, Alain Badiou, and Giorgio Agamben.
Buy it here.
#4 Samir Amin – The Implosion of Contemporary Capitalism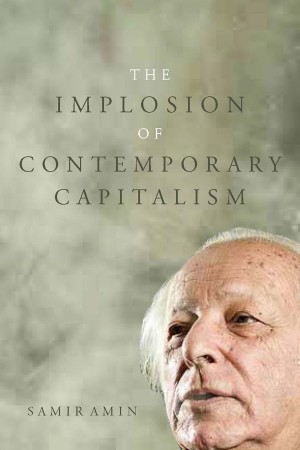 Renowned political economist Samir Amin, engaged in a unique lifelong effort both to narrate and affect the human condition on a global scale, brings his analysis up to the present—the world of 2013. The key events of our times—financial crisis, the emerging nations, globalization, financialization, political Islam, Euro–zone implosion—are related in a coherent, historically based, account.
Changes in contemporary capitalism require an updating of definitions and analysis of social classes, class struggles, political parties, social movements and the ideological forms in which they express their modes of action in the transformation of societies. Amin meets this challenge and lays bare the reality of monopoly capitalism in its general, global form. Ultimately, Amin demonstrates that this system is not viable and that the implosion in progress is unavoidable. Whether humanity will rise to the challenge of building a more humane global order free of the contradictions of capital, however, is yet to be seen.
Buy it here.
#5  David Harvey A Companion to Marx's Capital, Volume 2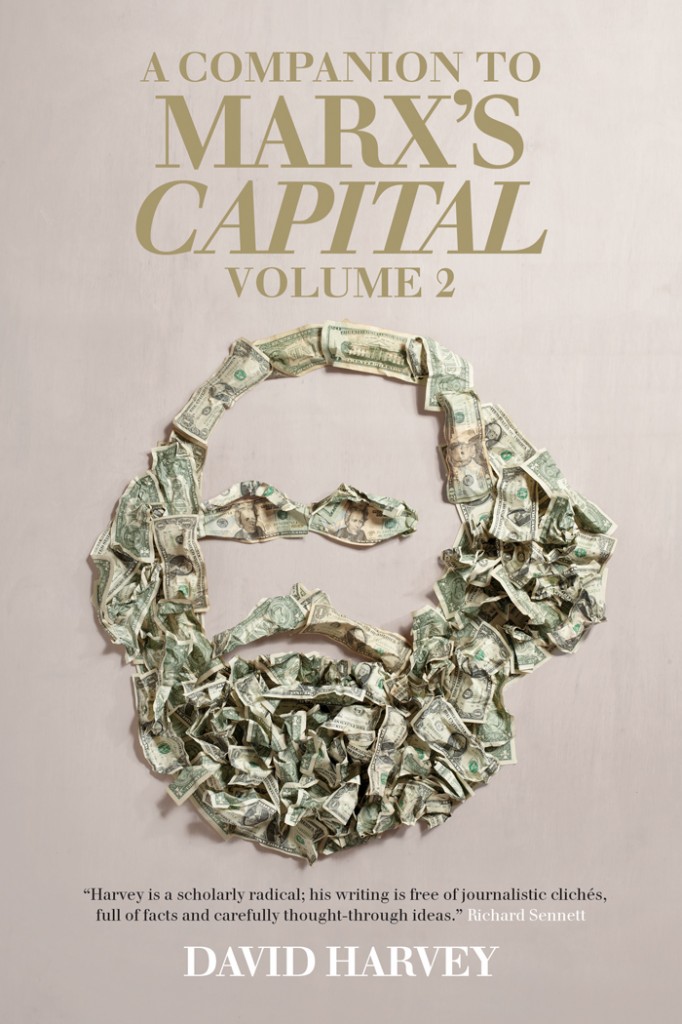 The biggest financial crisis since the Great Depression shows no sign of ending, and Marx's work remains key to any attempt to understand the ebb and flow of capitalist economies. For nearly forty years, David Harvey has written and lectured on Capital, becoming one of the world's foremost Marx scholars.
Based on his recent lectures, and following the success of his companion to the first volume of Capital, Harvey turns his attention to Volume 2, aiming to bring his depth of learning to a broader audience, guiding first-time readers through a fascinating and often-neglected text. Whereas Volume 1 focuses on production, Volume 2 looks at how value comes into being through the buying and selling of goods. Harvey also introduces elements from Volume 3 on credit and finance to help illustrate aspects of the contemporary crisis.
This is a must-read for anyone wanting a fuller understanding of Marx's political economy. David Harvey's video lecture course on Marx's Capital can be found here.
Buy it here.
#6 Vilem Flusser: Natural:Mind
In Natural:Mind, published for the first time in 1979 in São Paulo, Brazil, Vilém Flusser explores the paradoxical relation between the concepts of nature and culture through a lively para-phenomenological analysis of natural and cultural phenomena. Can culture be considered natural and nature cultural? If culture is our natural habitat then do we not inhabit nature? These are only some of the questions that are raised in Natural:Mind in order to examine our continual redefinition of both terms and what that means for us existentially.
Always applying his fluid and imagistic Husserlian style of phenomenology, Flusser explores different perspectives and relations of objects from everyday life. The book is comprised of a series of essays based on close observations of familiar things such as paths, valleys, cows, meadows, trees, fingers, grass, the moon, and buttons. By focusing on things we mostly take for granted he manages not only to reveal some aspects of their real and obscured nature, but also to radically change the way we look at them. The ordinary cow will never be same again.
Buy it here.
#7 Stuart Elden – The Birth of Territory
Territory is one of the central political concepts of the modern world and, indeed, functions as the primary way the world is divided and controlled politically. Yet territory has not received the critical attention afforded to other crucial concepts such as sovereignty, rights, and justice. While territory continues to matter politically, and territorial disputes and arrangements are studied in detail, the concept of territory itself is often neglected today. Where did the idea of exclusive ownership of a portion of the earth's surface come from, and what kinds of complexities are hidden behind that seemingly straightforward definition?
The Birth of Territory provides a detailed account of the emergence of territory within Western political thought. Looking at ancient, medieval, Renaissance, and early modern thought, Stuart Elden examines the evolution of the concept of territory from ancient Greece to the seventeenth century to determine how we arrived at our contemporary understanding. Elden addresses a range of historical, political, and literary texts and practices, as well as a number of key players—historians, poets, philosophers, theologians, and secular political theorists—and in doing so sheds new light on the way the world came to be ordered and how the earth's surface is divided, controlled, and administered.
Buy it here.
Is your book being released in October? Give us a heads up to be included in next month's roundup by emailing [email protected]