#1 Simone de Beauvoir is Everywhere
The many references to the French existentialist and feminist begin in the pilot, where a copy of "The Second Sex" can be seen on the floor of Stars Hallow High after Rory cleans out her locker.

In another episode, Rory can be found reading "Memoirs of a Dutiful Daughter."

Then, when Rory is packing for her trip to Europe after graduating High School, Lorelai makes the following comment about Rory's sweater.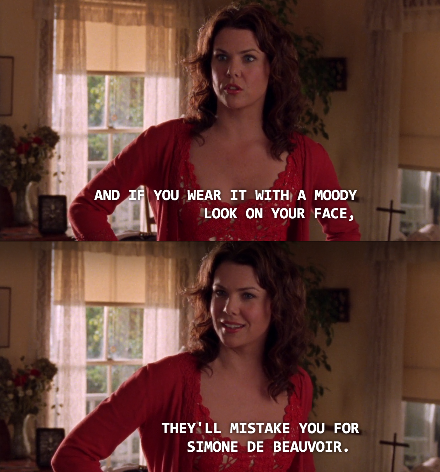 #2. That Time Spinoza's Ethics was Assigned in Class
At Yale, Professor Bell can be seen discussing Baruch Spinoza's "Ethics." In another episode, Bell, who is described as one of the foremost philosophers in the country, discusses the work of Joseph Campbell concerning Freud.

Rory can be seen with the book amongst her pile below.
#3 Rory is Pretty Much a Nietzsche Genius.
Rory's grandfather singing praise for her to his wife.

In another episode, Rory  is reading "Basic Writings of Nietzsche," according to Gilmore Girls library, but I'm not fully convinced. While the overall layout fits the book, the facial hair looks off.

The day Lorelai graduates, Christopher delivers: a $25 dollar savings bond, a youth hostel card, "What Color is Your Parachute: A Practical Manual for Job Hunters," a DVD of "The Graduate," and…

Christopher also includes an application to joined the armed forces noting that "if your dreams don't pan out and Nietzsche doesn't help, it's a viable option."
#4 The Derrida and Chomsky Posters in Their Dorm
Rory and Paris' dorm at Yale has an ever-presented Noam Chomsky poster, though a wall not often shown in the show harbors a Jacques Derrida poster.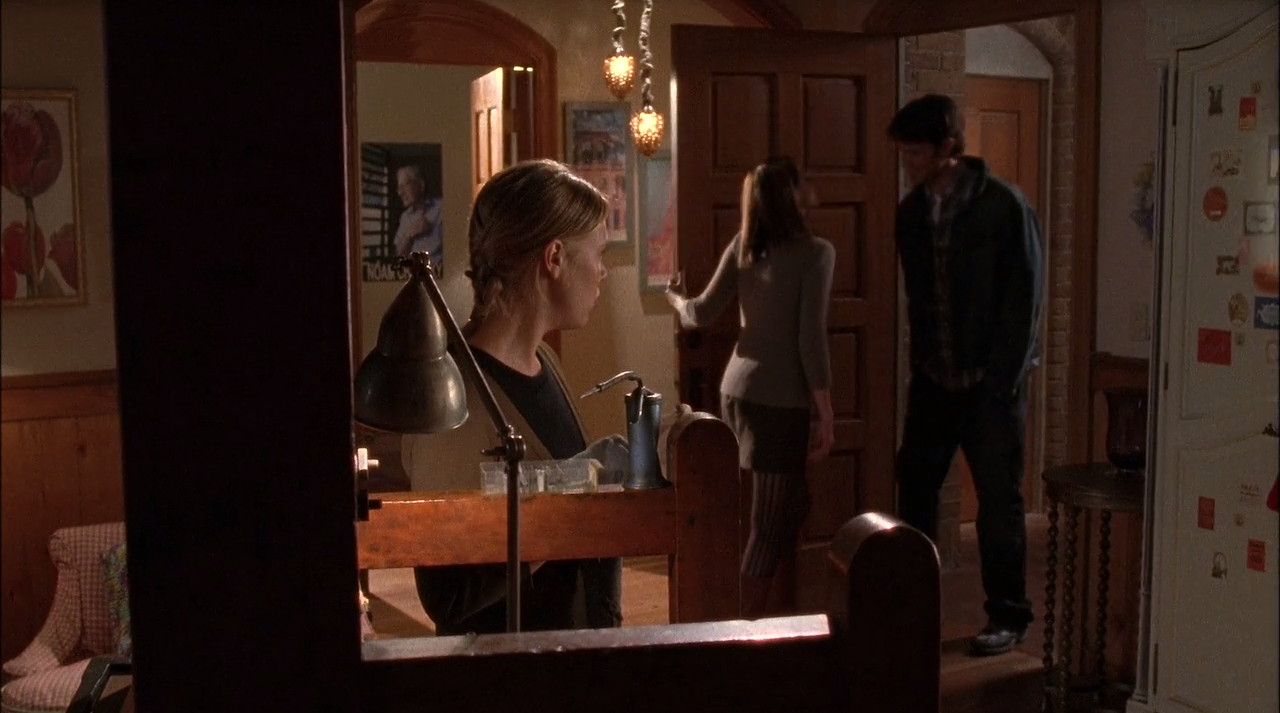 Janet Billings, their suite mate, gets confronted by Paris for having her boyfriend over too often. Billings accuses Paris of being bitter and lonely (little does she know about Asher Fleming).

#5 Hating on Ayn Rand
Rory  encourages Jess to read "The Fountainhead." Jess can't get through it, forever proving he's better than Dean.

#6 Reading Gender Trouble
Rory needs to read Judith Butler's "Gender Trouble," which Paris has hidden in the travel section.

#7 Paris Geller is Probably a Marxist
When Paris tells Rory she just had sex:

In another episode, Paris laments having to reserve a table for a well-off patron who didn't RSVP.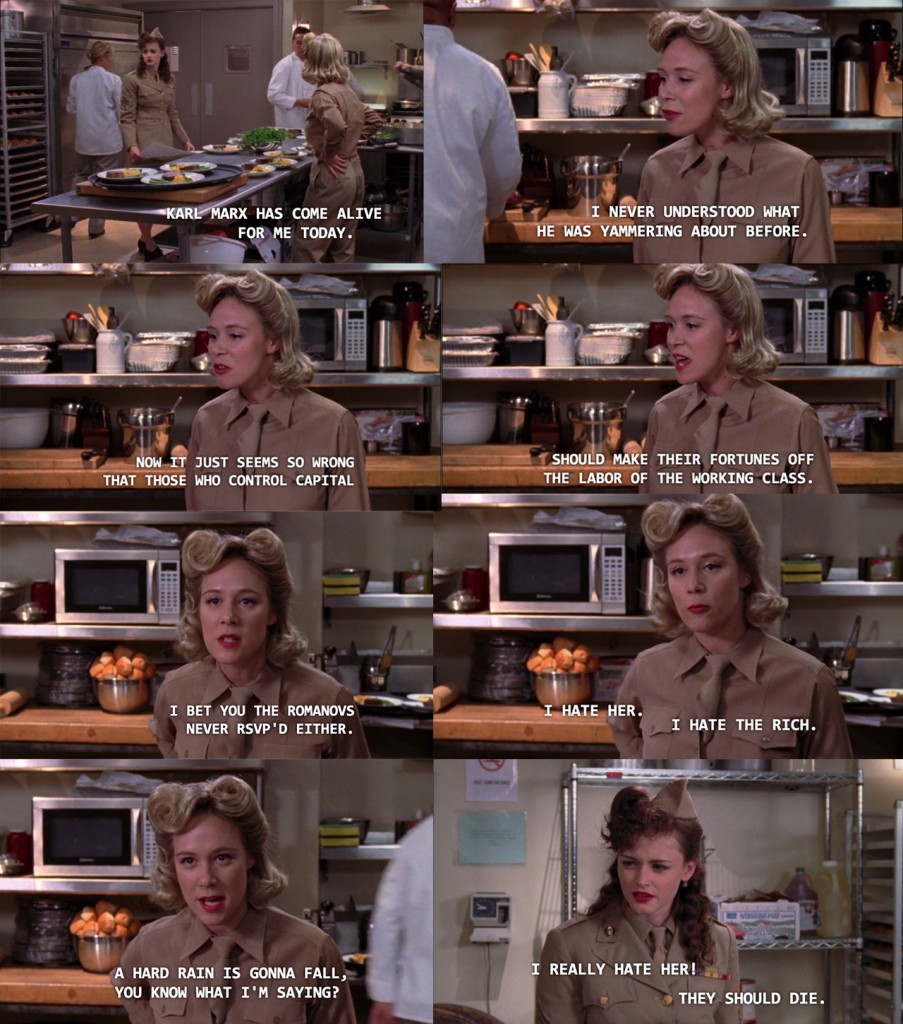 Did we miss any other references? Let us know in the comments.